Morro Bay lighted boat parade postponed

–The Morro Bay Lighted Boat Parade will be moved to a new date of Dec. 8, 2018, due to high winds and rain predicted the day of the original parade. The assessment was a collective decision including Event Coordinator, City of Morro Bay Tourism, Harbor and the City of Morro Bay.
"Any significant precipitation from light to torrential is a real safety threat, with wet decks, potential wind, and limited visibility. The inclusion of portable generators and electrical cords strung over and around persons on boats are dangerous in the rain," said Eric Endersby, Harbor Director. Teri Bayus, Lighted Boat Parade coordinator, said, "This parade is a gift the boaters give to the community, and their safety is the utmost importance to us, we need to move the parade date to ensure good weather and safe parade." Over the last 33 years, the parade has had to be moved several times due to weather. The new date will be Dec. 8, from 6 to 8 p.m.
The Paddle Parade will be held as scheduled for Sunday, Dec 2, 2018, from 11 a.m.- 1 p.m. at Tidelands Park. All non-motorized boats are encouraged to enter this festive dress-up Christmas Parade. Over $1000 in cash prizes will be given out the most creative and festive watercraft.
Santa will be in his house every night from 6 to 8 p.m. with goodies and picture opportunities. All events are free to the public, and guests are encouraged to stay in Morro Bay to kick off their holiday spirit.
The City of Morro Bay will be celebrating the holiday season with creative events with local businesses and non-profits providing the foundation for the Morro Bay Winterfest. All participating businesses will be giving discounts and value-added deals for the whole Morro Bay Winterfest encouraging holiday shopping in a local and festive atmosphere.
Tall ship Hawaiian Chieftain will join Lady Washington in the bay for free tours every day. The weekend adventure sails, which are a re-enactment pirate-like battle sail between Hawaiian Chieftain and Lady Washington is the only interest with a cost, and tickets are $42-$79.
On Friday, Dec. 7 from 5-9 p.m. is the first annual Santa Crawl is happening on both the Embarcadero and downtown. This pub-crawl includes non-bar businesses with one winery or brewery placed at each participating establishment. Partakers will be given a passport of all sharing; with a stamp provided by each one, you visit. A full one places you in a drawing for $1000 in prizes for a Morro Bay Staycation. There will be two staging areas: Morro Bay Art Center and The Siren. Participants are required to dress as a Santa, Elf, or wear an ugly Christmas sweater.
On Saturday, Dec. 8 they will have the Gingerbread House Competition at the Inn at Morro Bay. Anyone can build and enter the contest. All entries will be on display with caroling and holiday cheer offered throughout the day. Then the Lighted Boat Parade will be on the Embarcadero from 6-8:30 p.m. On Sunday they will have Real Snow for the children to play in at Tidelands Park. Activities also include an Elf On The Shelf Contest were families will share their most creative Elf shenanigans for prizes.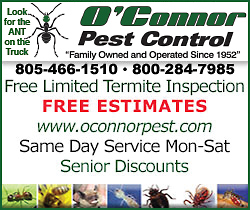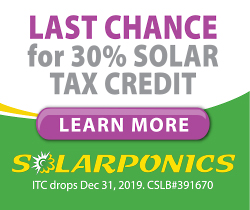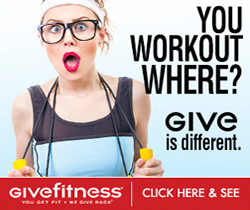 Subscribe to the A-Town Daily News for free!