Morro Bay Art Association screening the documentary film 'Exit Through the Gift Shop'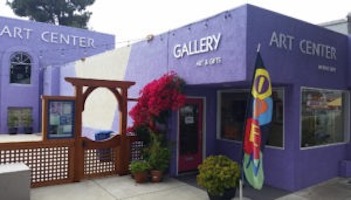 –Morro Bay Art Association will present the screening of the documentary film "Exit Through the Gift Shop," on Monday, Oct. 14, from 3 – 5 p.m.
An amusing, engrossing look at underground art, this British documentary film is about and is directed by Banksy, an infamous and shadowy graffiti street artist. It tells the story of Thierry Guetta, a French immigrant in Los Angeles, who runs a vintage clothing shop, and his obsession with street art and his eventual fame as a street artist himself, dubbed Mr. Brainwash.
The film charts Guetta's constant documentation, on film, of his every waking moment. It portrays a chance encounter with his cousin, a French urban artist nicknamed Invader, to his introduction to a host of street artists, with a focus on Shepard Fairey and Banksy. Banksy's anonymity is preserved by obscuring his face and altering his voice. Rhys Ifans narrates an overlapping documentary where the line between what is real and what might be fake blurs as modern art and celebrity are put under the microscope.
The film premiered at the 2010 Sundance Film Festival on January 24, 2010, and was nominated for the Academy Award for Best Documentary Feature.
Since its release, there has been extensive debate over whether the documentary is genuine or a "mockumentary."
Banksy is a graffiti artist with a global reputation whose work can be seen on walls from post-hurricane New Orleans to the separation barrier on the Palestinian West Bank. He fiercely guards his anonymity to avoid prosecution. He rose to prominence for his provocative stenciled pieces in the late 1990s.
Balloon Girl, the image of a young girl letting go of her balloon, suggests that innocence can easily be lost. Banksy is known to mock society and he implies through his artwork that society makes children grow old too fast. The stencil is originally accompanied by the sentence "There is always hope", a positive message which suggests that no matter what happens there is always a hope for better days.
This event is free and open to the public. For more information visit www.artcentermorrobay.org.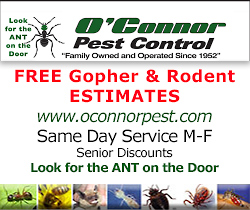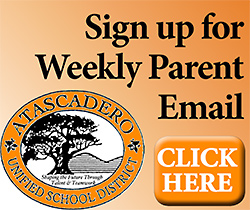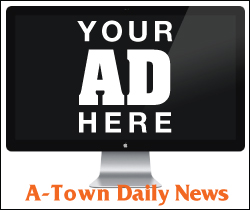 Subscribe to the A-Town Daily News for free!