Miss Central Coast Pride 2017 crowned at drag queen pageant
Fundraiser for local gay and lesbian alliance hosted in Paso Robles
–The Miss Central Coast Pride 2017 crown was awarded to "Rubi" at a drag queen pageant held Saturday night at Tooth and Nail Winery in Paso Robles. Rubi was crowned by Natasha, the outgoing Miss Central Coast Pride. Rubi will go on to represent the Central Coast Pride pageant at other events over the next several months.
Hundreds attended the sold-out event dressed in their finest. One gentleman, Carlos Romero, wore glitter in his beard. "It's going to be a great night," said Romero. Master of Ceremonies, Rose Alde said Rubi's win, "was well deserved and we are all proud of her."
Rubi, better known as Alexiz Hernandez, said he is "Super excited," about winning the pageant. "This was my first drag pageant. All the other queens had a special talent and we were all so diverse. I think all or our talent really kept the show going."
Hernandez is a Morro Bay native who graduated from Morro Bay High School in 2014. From there, he moved to Los Angeles to attend the Fashion Institute of Design and Merchandising (FIDM). Upon completing studies at FIDM, Hernandez has returned to Morro Bay. "This was my first time performing on the Central Coast and the first time ever hearing abut a drag competition on the Central Coast."
Hernandez said that coming from an Hispanic background this pageant represents a lot to him. "Hispanic people are going through a lot of stuff right now. We are all here for a reason that has nothing to do with taking anyone's job. My parents were immigrants and I am very proud of them." Hernandez words to those in the Hispanic gay community who are experiencing difficulty are, "Give it some time. Give your families some time."
Eight local drag queens competed in lip-synching, talent and evening gowns before a sold-out audience. The competitors were scored by a combination of judges votes and people's choice votes. The other contestants were: Victoria, CC Candypepper, Ultra Violet, Regina Flores, Lulu Lucious, Amanda Beat Reckonwith and Catherina Maria Clark.
The pageant is sponsored by Gay and Lesbian Alliance of the Central Coast (GALA). The alliance promotes the well-being of the gay, lesbian, bi-sexual and transgender (LGBT) community through education, support, recreation, advocacy, and partnerships. For more information about GALA and Central Coast Pride events, visit the website, follow GALA on Facebook, or call (805) 541-4252.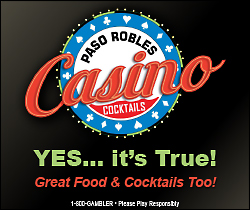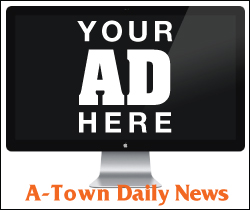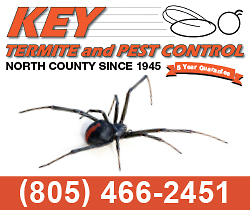 Subscribe to the A-Town Daily News for free!