Maxwell heats up Vina Robles June 23
By DuPree Dial
Artist opens up about his passion for his art, life on the road
–R & B artist Maxwell will be coming to Paso Robles for a performance at the Vina Robles Amphitheatre on Saturday, June 23. In honor of the upcoming concert, the artist spoke with the Paso Robles Daily News about his upcoming projects, and his 20 years of making music.
A summer with Maxwell
He had me at, "hello, what's up?" He speaks with the same rich, soulful voice you hear in his music, and it's encapsulating, just like his songs. I've been a fan since the 90's but, what made me a bigger fan was discovering how humble, down-to-earth, funny and true to his art Maxwell is.
What was supposed to be an interview felt more like an easy-breezy conversation between friends. His music is his passion, and it's obvious listening to him talk about his art that the most important part of what he does is reaching into the heart of his audience. Whether as a songwriter, actor, or producer, he pours his heart and soul into his work. Yet, it's not "work" to him, it's his passion and it's evident in everything he does.
Loyal to his art and fans
Since he was 17, he's been sharing his life experiences through his music; like his roots, they are the emotional backbone of his lyrics. He tells stories of love, heartache, relationships and life that everyone can connect with. It's the bond he's created with his fans that has kept him going and continually inspires this Grammy award winner. It's been 20 years since his first album (1996's Maxwell's Urban Hang Suite) and like water (side note…he has a passion for water which is evident in his recent video), his career has ebbed and flowed through the years, with the coming-and-going trends of the music industry. Yet he has stayed grounded and has taken his time with his releases only because he says, "I really love having a life to write about, situations"…and that happens with time.
Some have labeled his style as neo-soul, organic soul, or progressive R&B… but he doesn't define it as any one style, it's just him. If his music touches people then he's satisfied. He says "artists don't have competitors, but celebrities have more competition, endorsors and followers…" and he's never wanted to be a part of that. To him, it's about the art not the fame; unlike so many young artists today that are by-products of record companies, managers and trends, who sadly lose themselves for fame, brands and hashtags. At 43, Maxwell has continuously stayed true to himself and to his fans. For a career that's spanned two decades, Maxwell has been surrounded by a crew that's like family and who have been with him since the beginning. Maxwell is an artist that is loyal, free spirited and finds inspiration in the trails and tribulations of life, and it's reflected in his music.
Maxwell's "Summers' 2016" tour
On June 23, Maxwell will be heating up the night at Vina Robles Amphitheater in Paso Robles. His first time to the area, he'll be showcasing songs from his successful "Black Summers' Night" trilogy, including his recent hit "Lake By The Ocean." Musze (aka Maxwell) produced the stunning video, shot in the Dominican Republic, with director Philip Andelman and longtime collaborator and friend, Hod David. It's a rich, cinematic art piece that mirrors his emotional lyrics, a storyline where the need/desire for water and love intertwine with a beautiful young woman and Maxwell. Although he won't give a definitive date for the release of his next album, there will be singles released up until February 2017, he says, due to the arsenal of songs he's putting together.
It hasn't been long since his last Summers' Soulstice tour, he's stayed active. When asked about what he enjoys about life, "on the road," he said, "I love my band, they're like my second family. Especially around the summer time. Games are happening, just before basketball season is about to end, we all get together and I'm a lot better at improvising on stage than constructing an album. And, the vibes, how I can make people feel a certain way…" There's an instant gratification in that, he says.
He's a multi-talented artist who will undoubtedly have more stories to write about and more opportunities to move us. It could be another six years until another album but it won't matter…he has a patient following of fans and with each new story is another reason to connect with this soulful artist. The anticipation is worth the wait and personally, I'm glad that I don't have to wait long since I'll be front and center on the 23rd.
Watch "Lake by the Ocean," below: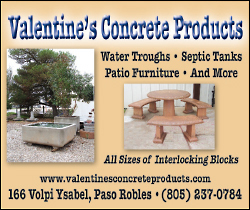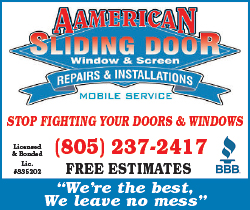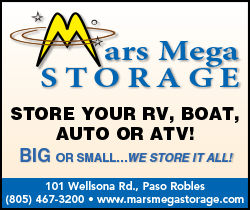 Subscribe to the A-Town Daily News for free!