Man sentenced to 25-years-to-life for third strike involving child pornography/abuse
–District Attorney Dan Dow announced yesterday that Joshua Steven Jackson was sentenced to 25-years-to-life in state prison for the crime of possession of more than 600 images of child pornography involving sadism or masochism, or having 10 or more images involving a child under 12 years old.
"Although major recent changes by lawmakers in Sacramento have made it more difficult to punish and hold offenders accountable, we continue to issue the greatest sentences to sex offenders like Mr. Jackson," said District Attorney Dan Dow. "This three-strikes life sentence demonstrates that anyone who harms children in our community will be prosecuted to the fullest extent of the law."
Jackson was sentenced pursuant to California's Three Strikes law that was originally enacted in 1994 for the purposes of handing down greater sentences to repeat offenders who commit serious and violent felonies. Three strikes has been amended twice since its creation, significantly narrowing its use, with the passages of Proposition 36 in 2012 and Proposition 57 in 2016.
In December 2002, the defendant Joshua Steven Jackson was previously convicted in San Luis Obispo County of three separate counts of serious and violent child sexual abuse of children under the age of fourteen. He was sentenced to serve ten years in prison at that time.
In December 2012 he was convicted of possession of child pornography and sentenced to serve four years in state prison.
In 2015 and again in 2016, the District Attorney's Office conducted civil jury trials to commit Joshua Steven Jackson to the state hospital as a sexually violent predator pursuant to Welfare and Institutions Code section 6600, et seq. However, after hearing all of the evidence presented, two consecutive juries were unable to unanimously determine that Jackson met the legal criteria. Therefore, the court ordered him to be released from custody back into the community in April 2016.
In March 2018, the San Luis Obispo County Sheriff's Office received information that Jackson was possessing child pornography within the county jurisdiction and contacted the defendant. The investigation concluded that Jackson had downloaded approximately 990 images of child pornography and he was prosecuted.
This case was prosecuted by Deputy District Attorney Lisa Muscari who is assigned to our Sexual Assault Prosecution Unit.
Original story posted May 11, 2018 
Transient arrested for possession of child pornography
–In March, Detectives with the Sheriff's Sexual Assault Felony Enforcement (SAFE) team received a tip that child pornography had been downloaded at an unidentified location in San Luis Obispo County. A subsequent investigation led detectives to a suspect identified as 36-year-old Joshua Jackson, who is currently a registered sex offender.
On May 10, detectives located Jackson and served a search warrant at the motel where he was staying in the 1400 block of Calle Joaquin in San Luis Obispo.
Detectives seized a laptop and a cellphone and that equipment will be forensically analyzed for child pornography. The investigation discovered several thousand images of child pornography in Jackson's online storage account. At this time, there is no evidence Jackson was involved in the manufacturing of the child pornography.
Jackson was arrested on one count of possessing child pornography. He was taken into custody without incident. The investigation continues.
The Sheriff's Office is asking anyone who has additional information regarding this case to contact Detectives at 805-781-4500.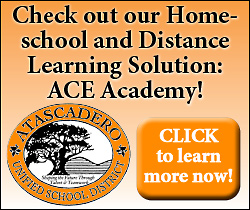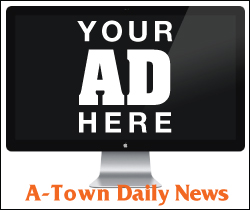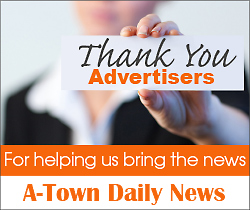 Subscribe to the A-Town Daily News for free!