Man arrested after high-speed police chase through North County

–On Wednesday at approximately 11:17 a.m., an officer from the Atascadero Police Department initiated a vehicle stop on a Harley Davidson motorcycle in the area of Olmeda and Rosario Avenues in Atascadero, for vehicle code violations. The rider failed to yield to the officer and a vehicle pursuit ensued. The motorcyclist left city limits and reached speeds of 100 MPH when headed eastbound on Highway 41 toward Creston. Officers requested an airship and patrol units from the California Highway Patrol to assist in the pursuit.
The pursuit ultimately terminated in the 7900 block of Highway 229 when the rider lost control and crashed. The rider was taken into custody. Medical aid was requested due to minor injuries to the rider's shoulder and ankle from the collision. The California Highway Patrol is investigating the incident.
The motorcycle had been reported stolen to the Atascadero Police Department in November of 2017. The rider was identified as Maysen Darrell Gable, age 23, a San Miguel resident. Gable was transported to a local area hospital for medical treatment prior to being booked into San Luis Obispo County Jail for the charges of felony evading an officer, possession of a stolen vehicle and having a suspended license.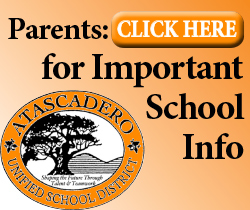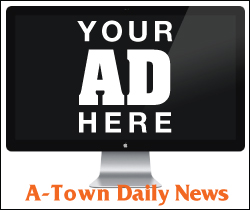 Subscribe to the A-Town Daily News for free!