Man arrested after CHP ends vehicle pursuit with spike strip
A man wanted on a warrant was arrested Monday night outside Paso Robles following a pursuit that began in Atascadero and continued through south Monterey and north San Luis Obispo counties before California Highway Patrol officers ended it with a spike strip.
On Monday at 7:03 p.m., San Luis Obispo County Sheriff's deputies attempted to stop a vehicle for an equipment violation on northbound Highway 101 at Del Rio Road in Atascadero. The vehicle failed to yield to red lights and siren and a vehicle pursuit was initiated.
After approximately two minutes, deputies discontinued pursuit and the suspect vehicle information was relayed to the California Highway Patrol. Due to the vehicle driving at legal freeway speed, deputies followed the vehicle to San Miguel where all law enforcement apprehension efforts ceased as the vehicle continued northbound on Highway 101 towards Monterey County.
Shortly thereafter, a Monterey County CHP unit picked up the vehicle while northbound Highway 101 and attempted a traffic stop, a failure to yield again occurred, and CHP initiated a separate pursuit of the same vehicle. The vehicle subsequently turned around and continued its failure to yield southbound Highway 101 where Templeton CHP units intercepted the pursuit and assisted their Monterey County unit.
The vehicle then proceeded eastbound on Highway 46 east until CHP deployed a spike strip at Highway 46 East near Geneseo Road, disabling all four suspect vehicle tires at 7:58 p.m. and resulting in pursuit termination at Highway 46 East and Whitley Gardens Drive.
The vehicle's driver, James Roy Bigrigg, 40, of Paso Robles, was taken into custody following discovery of a no-bail felony warrant for his arrest. Bigrigg was also arrested for VC 2800.1(a)/ failure to yield (misdemeanor), VC 14601.2(a)/driving on a driver's license suspended for DUI, and HS 11364(a)/possession of drug paraphernalia and booked into San Luis Obispo County Jail without incident.
The vehicle's passenger, a 44-year-old female from San Miguel, was identified and released from the scene without charges. CHP completed their own investigation of Bigriggs' driving violations and will file separate charges for failure to yield to their agency's authority to stop.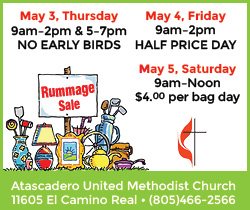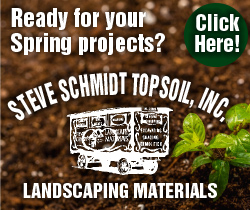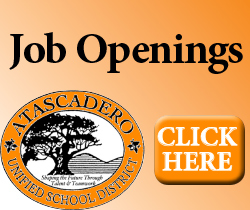 Subscribe to the A-Town Daily News for free!