Locals honor victims of Orlando massacre
Watch San Luis Obispo Police Chief Deanna Cantrell read an original poem at the remembrance below:
 
Central Coast residents gather to show solidarity, express anger and honor the fallen
–Local residents gathered Monday evening in San Luis Obispo to remember those who lost their lives, and those who are still suffering, from a brutal massacre in Orlando over the weekend. Some 49 people were killed and another 53 were reported injured after Omar Mateen, a 29-year-old security guard from Fort Pierce, Florida, opened fire in a gay nightclub on Sunday. The tone was one of sorrow and anger, but also one of solidarity and courage as members of the LGBTQ community and allies filled the seats of the small amphitheater overlooking San Luis Creek in Mission Plaza.
The remembrance, led by local group Gay and Lesbian Alliance, or GALA, marched with American flags and rainbow flags from their Palm St. location to the mission, also holding signs promoting peace, acceptance, and remembering the names of the fallen.
Central coast local Katelyn Barr said she was their to share her solidarity with those who lost their lives and those that are wounded and grieving. "It makes me so sad and heartbroken… I wanted to show them they are not alone."
Attendee Jo Lee said she too was their to reach out to members of her community feel united, "What happened was terrible. I wanted to show my support and be a proud gay."
GALA President Daniel Taylor presented multiple speakers, including leaders from local Episcopal and Unitarian congregations, then opened the floor to attendees and members of the public to speak.
Rev. Caroline Hall of St. Benedict's Episcopal Church in Los Osos said that now is not a time to give in to fear. "We are under attack," she said, "Now is not the time to isolate, but to gather." She urged the community to honor the survivors and the heros in this tragedy, and also to, "Challenge the very basis of hatred," that motivated these actions. After Rev. Hall spoke, members of GALA read out loud the names of the fallen. 
Father Ian Delinger from St. Stephen's Episcopal Church shared the powerful sentiment that,  "Pride is a celebration built on suffering,"
"Sadly, a very similar event happened in New York City in 1969. And out of that (sort of out of that) the pride movement began," he said. "In a month, we are going to be celebrating that year here in San Luis Obispo…We have to remember why we are celebrating, and why we are trying to express ourselves, whoever you are, whatever celebration it is, that that celebration was born out of pain."
Although the consensus Monday evening was that of alliance and solidarity, there was also a shared sense of fear, not just for those in the LGBTQ community, but those in the American Muslim community as well. A female muslim activist named Robin plead with attendees that the actions of the shooter did not reflect Islam. "To kill an innocent is to kill humanity," she said, "This is not Islam… we do not condone this." There was also fear expressed of finger-pointing and scapegoating of the muslim community. A local woman born to Jews who lived in Nazi Germany shared her fear that this county was taking a path of racially and religiously-charged hate and persecution.
Many poems were shared, and a moment of silence was held for the fallen and those who continue to suffer. Recognition was also given to all others in the LGBTQ community who are murdered in this country every year simply because they are different.
Central Coast Pride will be held as scheduled next month in the Mission Plaza July 8-10.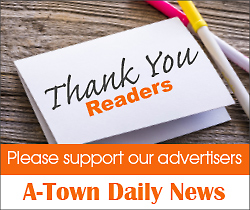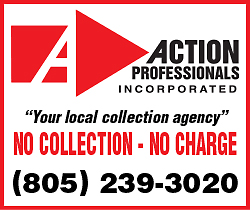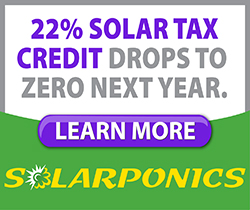 Subscribe to the A-Town Daily News for free!