Local firm transitioned into PPE maker, now Paso Robles' largest employer
Daniels Wood Land now employing 1,700 workers and hiring
–In April 2020, Daniels Wood Land added personal protection equipment (PPE) isolation gowns to its product line and recalled 50 employees who had been laid off due to the COVID-19 closure back to work. About six months later, by September, the company formed the subsidiary, DWL Enterprises dedicated to producing the isolation gowns. It now has three locations, including a large facility on Commerce Way and one on Ardmore Road in Paso Robles. The company is producing 250,000 gowns per day, up from the original 60,000 per day capacity almost a year ago.
Over the past year, the company has hired 1,700 workers, making it the single largest employer in Paso Robles, according to city records.
DWL Enterprises' Andy Dauterman says the company has a large federal contract for the gowns. "Between October 2020 and the end of this month, we will have produced 22 million gowns," he says. "We expect the contract to be renewed for additional production through the summer and a probable extension through next year." Dauterman said DWL Enterprises is exploring additional products and discussing ways to make the gowns and future PPE products with more environmentally friendly materials.
Paso Robles City Manager Tom Frutchey applauds the company's achievements.  "Being a successful, expanding, home-grown business, Daniels Wood Land exemplifies the entrepreneur spirit of Paso Robles and the North County," Frutchey says. "In addition, Daniels Wood Land is competing with firms throughout the country and around the world in producing, among other products, protective personal equipment (PPE) to protect health care professionals, firefighters, police officers, and others serving our country on the front lines of the pandemic response. In addition, by selling high-quality goods outside of the region, Daniels Wood Land brings well-deserved recognition and financial resources to our community."
Paso Robles City Councilman John Hamon says, "I was very happy to see Daniels Woodland bring their company into Paso Robles from their previous county location. They are a large company that has many skilled employees in various trades. They are unique entrepreneurs in the animatronic industry creating most anything the two Daniel brothers can dream up in their minds. They have donated and given back to local nonprofits like our Paso Robles Children's Museum at The Volunteer Fire House by providing the exterior playgrounds full-sized fire engine and playhouse. They are great partners to have in Paso Robles."
Daniels Wood Land continues to make the whimsical trees, playgrounds, and themed displays and props used by theme parks, television and film studios, and fairgrounds. Dauterman, who has been with the company for 17 years, said the themed business is still operating. The original force of 55 employees is still working on those projects even though COVID-19 closures have slowed the business. "The ownership made lots of investments into new tooling and equipment. We are primed and ready when the industry comes back into full swing."
DWL Enterprises is hiring. Dauterman said the best way to apply is to go to the headquarters at 1605 Commerce Way and fill out an application. Job descriptions for open positions can be viewed at danielswoodlandenterprisesllc.com. Even though applications may be submitted online, Dauterman said it's best to fill out an application in person. Apply Monday through Friday, in person, between 8 a.m. and 5 p.m. Ring the doorbell. "We are staffed to process applicants as quickly as possible."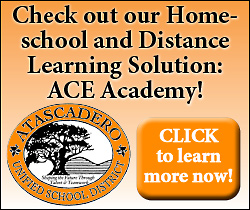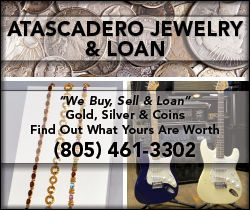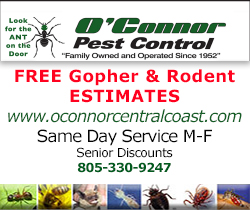 Subscribe to the A-Town Daily News for free!