Local documentary wins accolades
–Of Marshes and Morros tells the true story of local community members who band together to protect and restore the Morro Bay estuary by creating the Morro Bay National Estuary Program. The film took home the award for Best Documentary Short in both the San Luis Obispo and Los Angeles International Film Festivals. It also won the prestigious Best Cinematography award and was chosen from thousands of entries to show live at the festival in Los Angeles. Now that the documentary has been featured at film festivals as far away as Siberia, the story has come back home. You can view it on the Morro Bay National Estuary Program's website at www.MBNEP.org/videos.
Of Marshes and Morros was created and produced by two lauded local creators—cinematographer Simo Nylander, who also worked on the award-winning Bōtso, and local on-air and digital media host Tom Wilmer, who has won awards for his podcast, Journeys of Discovery. Mr Nylander and Mr. Wilmer were inspired by their belief that, "Morro Bay is a natural treasure we can't afford to lose." They hope that the film will inspire people to become active stewards of bay. Believing strongly in this story, they reached out for donations, pitched in their own money, and sought and received project funding in the amount of $3,000 from PG&E and $5,000 the Morro Bay National Estuary Program to help complete the project.
I
n praise of the film, Morro Bay National Estuary Program Executive Director Lexie Bell says, "Of Marshes and Morros captures our community's dedication to a clean and healthy Morro Bay—a place where people and wildlife can both thrive. The bay's designation as an estuary of national significance has galvanized support for efforts to restore eelgrass beds, monitor water quality and protect creek habitats. The history of Morro Bay and the community effort to protect this beautiful, unique place informs our work every day. I hope everyone who sees this film will be proud of our collective history and hopeful for a vibrant and resilient future Morro Bay estuary."
The Morro Bay National Estuary Program brings together citizens, local governments, other nonprofits, agencies, and landowners to protect and restore the Morro Bay estuary. The Estuary Program has been conducting monitoring and research, restoring natural habitats, and educating residents and visitors on how to keep Morro Bay clean and healthy since 1995. Learn more about the health of Morro Bay and the lands that surround it in the 2017 State of the Bay report at www.mbnep.org/state-of-the-bay.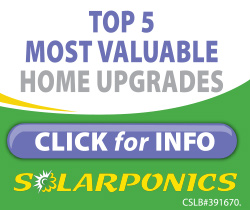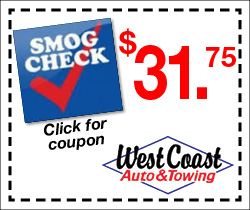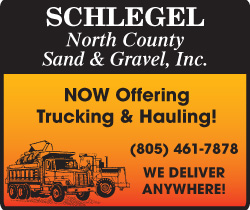 Subscribe to the A-Town Daily News for free!