Live online watercolor workshop offered by Morro Bay Art Association
–Morro Bay Art Association will present artist and author Thomas W. Schaller for a watercolor workshop, "Architecture of Light," on April 16, 17 & 18, live on Zoom. Following a 20-year career in New York City as an architect and architectural artist, Thomas Schaller is now based in Los Angeles where he devotes himself full-time to fine art in watercolor. Schaller says he feels that a final painting begins long before an artist ever touches brush to paper.
The focus of this workshop will be less about technical expertise and more about intent, inspiration, observation, and finding your unique artist voice. Enjoy daily demonstrations and discussions, and learn everything you need to know about atmospheric expression in watercolor, including depictions of the sky, water, and fog. Then take your art to the next level by exploring the tension, resolution, and connections between complements, including warm and cool, vertical and horizontal, man-made and natural. Discover how to make sure all the parts of your painting work in unison to tell a powerfully communicative story. Students may bring their own photo reference – something that resonates with them personally.
"As an artist, it is light, that is the constant narrative in my work. So when I'm deciding on what it is I wish to paint, I concentrate less on specific objects – places or things – and more on the strength of a strong abstract value composition of darks and lights. A common phrase we often hear is: "Mother Nature is the best teacher" While I agree that real-world observation is a crucial skill for the artist, no less so are the lessons to be learned from memory, dreams, and pure invention," says Schaller.
Schaller has authored art books, instructional videos, DVDs, and has been featured in several publications. He is one of the few watercolor artists to be featured in the American Masters Exhibition 2015 at the famed Salmagundi Club in NYC. He received a Graham Foundation Grant and was a two-time recipient of the Hugh Ferris Memorial Prize. In 2017 he was a finalist for the Lynx Prize for Contemporary Art; Trieste. In 2019 he was awarded the Abu Rawash Master Award.
Schaller is a signature member of many organizations including the American Watercolor Society, National Watercolor Society, Northwest Watercolor Society, San Diego Watercolor Society, California Watercolor Association, California Art Club, American Society of Architectural Perspectivists, and New York Society of Renderers. He is president emeritus of the American Society of Architectural Illustrators and founding member of the group, North American Watercolor Artists. His work has been included in major exhibitions and collections worldwide.
This workshop is appropriate for skill levels of intermediate to advanced, however, beginners are welcome and other painting medias may be used. This is a live, online workshop with Thomas W. Schaller. You will be able to interact with him and ask for specific help and critiquing, from the safety of your home or studio. There will be a one-hour break for lunch, each day, at the direction of Schaller.
Registered students will receive a zoom code, one week before the workshop begins. Students who are unfamiliar with zoom should let Patricia know before the workshop. This workshop with be recorded for students to access for a period of 30 days following the workshop.
The cost is $250 for members and $310 for non-members. Reserve your space online: artcentermorrobay.org/index.php/shop/
Attendees may cancel registration up to 7 days of the scheduled workshop for a full refund.
For more information call (805) 772-2504, visit www.artcentermorrobay.org, or email Patricia Newton at artbypatricianewton@gmail.com.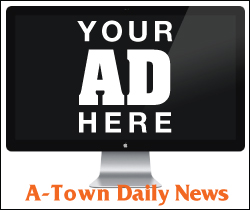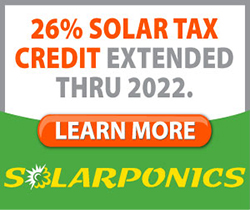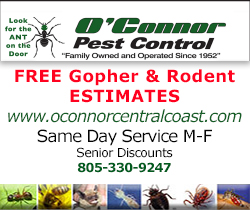 Subscribe to the A-Town Daily News for free!