Library programs for Oct.
–The Atascadero Library has announced programming for September.
Many of the listed library programs are generously sponsored by the Friends of the Atascadero Library.
The library will be closed on Monday, October 14th for Columbus Day.
Children's programs
Preschool storytimes
Preschool storytimes are scheduled on Tuesday and Wednesday mornings at 10:30. They will share stories and songs.
Toddler Storytime
Storytime specifically designed for toddlers every Friday morning at 10:30. They will share stories, rhymes, music and finger plays.
Craft Club 
Come make a fun project! Wednesday, Oct. 2 at 3:30 p.m. Registration required.
Paws to Read to Daisy
Come read to Daisy the dog on Thursday, Oct. 3 and 17 at 3:30 p.m. All ages.
Super Stolie Guacamole
A bilingual music show for kids in English and Spanish. Saturday, Oct. 5 at 2 p.m. All ages.
Lego Club
Saturday, Oct. 12 at 2 p.m. Registration required. Ages 5-12.
Teen Programs
Author Talk with Alan Pietsch
Join a local author who will talk about writing, publishing, and read from his newly published book. Tuesday, Oct. 8 at 3:30 p.m. Ages 10 and up.
Teen Advisory Board Meeting
Bring your ideas on what you would like to see in the library and stay for the raffle and refreshments! Sign up at meeting required. Board meets every third Friday of the month (Oct. 18) at 3:30. Ages 13-17.
7 Deadly Sins of Climate Change 
John Lindsey, PG&E Meteorologist, will discuss climate change on Tuesday, Oct. 15 at 3:30 p.m. For teens and adults.
Great White Sharks
Presentation about Great White Sharks on our coast on Saturday, Oct. 19 at 11 a.m. All ages.
Adult programs
Centennial Movie: Dr. Jekyll and Mr. Hyde
Come watch Dr. Jekyll and Mr. Hyde on Saturday, Oct. 26 at 12 p.m.
Book discussion groups 
The two library book groups are Gem in the Stacks which meets the 1st Tuesday (Oct. 1) of the month at 11 and Mixed Minds Book Group which meets the 3rd Thursday (Oct. 17) of the month at 2:30. Gems in the Stacks will discuss The Library Book by Susan Orlean. Mixed Minds will discuss The Little Paris Bookshop by Nina George.
People and Places: A Photographic Journey Through Time 
Featuring the work of eight local photographers. Art is on display from September through November.
The Alice Creasy Rew Bookstore is located by the lobby of the Atascadero Library. This is the place to find great used books for sale at fabulous bargain prices. Pop-Up book sale every 3rd Tuesday from 3-5:30.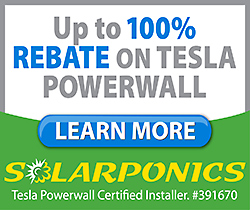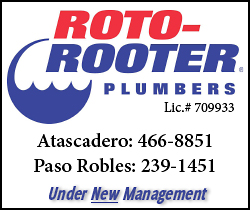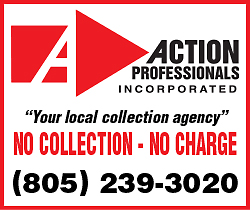 Subscribe to the A-Town Daily News for free!