Letter: Thoughts on Atascadero's homeless problem
To the editor,
–I have been a resident of Atascadero since 1997. When I arrived here from a metropolitan area, I embraced the "small town" feel of our city. I eventually married and have been raising 4 children here. I have worked in many local businesses and done various community activities voluntarily as I wish to be an example to my fellow citizens.
In recent years the homeless population has exploded in our city. I will not ask why or care to know. I do know and care that my children and yours are exposed to and witnesses of bad behavior and poor example on a daily basis here now. This is unacceptable and should not be tolerated. Society shuns that which is uncivilized because civility is the anchor of society.
I do not speak out of ignorance or impatience. I know that life gets hard and at times we all make poor choices. I am a recovering addict and alcoholic who has in my past been homeless. Every time as a result of my own actions and problems. My problems were not the problems of the city I lived in, the society I was born into, or the people that live and work in those places. They were mine and as a responsible society we have seen fit to erect jails and institutions for those who have problems that they impose on themselves that effect society negatively.
Not to say that mental illness does not exist without drugs and alcohol inducement, it does and as a compassionate society, we address this with other institutions and various charity. However, when drugs and alcohol do induce poor judgement and bad behavior the individual, not society, should face judgement and penalty.
Public places (parks, historical sites, stores, and restaurants) should not be hang-outs for homeless junkies and drunks. Have you noticed that even before COVID-19 that you were denied restroom access at some local businesses? This is directly related to homeless crime and behavior. I should not have to be harassed for change when I am going about my business in public. Time for these derelicts to move on! If you believe that you can help them, invite them to live in your home and work in your business. I'm sure you won't regret making such a compassionate choice.
Where they go and what they do will be their choice and their burden to live with as it is for all of us. We make better choices when circumstances dictate to us, without a doubt, that we must choose wisely. They should be forced to do the same. Public guilt does not exist for personal failure, society never fails me I only fail myself. If I am forced to confront my own poor decisions (and oh have I had to in the past!), perhaps I grow from the confrontation and correct my actions. Do not give money to these folks, do not tolerate their bad behavior, rebuke their claim that society owes them anything and kindly ask them to leave. Hey, I hear Fresno is nice this time of year.
John Jamison
Atascadero resident
---
Editor's note: Letters to the editor are personal opinions and do not necessarily reflect the views of the A-Town Daily or its staff. We welcome letters from local residents regarding relevant local topics. To submit one, click here.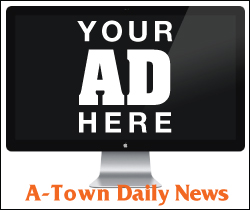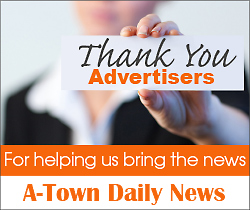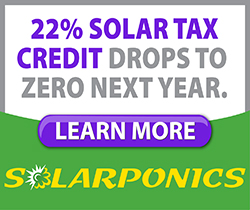 Subscribe to the A-Town Daily News for free!