Letter: Now is the time to support Atascadero USD's Measure C-2020
–Having both been associated with Atascadero for several decades as well as being Atascadero High School graduates we want to share our support for Measure C-2020, a $40 million improvement bond for Atascadero Schools. Measure C-2020 will allow the great work to continue that has been accomplished throughout the district over the last ten years and make sure our students have the resources they need to be successful.
The passage of this bond will not only allow us to maintain and continue to improve our schools but will continue to protect housing values. The quality of a local school has an enormous impact on the price of a home. It will create new local jobs that are desperately needed all the while keeping control local. It will ensure that more dollars are spent with local businesses.
Fiscal Stewardship is important to us and the District was able to keep its promise to keep the jobs and money local on previous bonds, meaning 85% of the monies and jobs stayed in our community. The District has also been able to refinance existing bonds to save the taxpayers over $6 million.
Given our AHS experience as graduates, parents and staff we know there are still projects at our flagship school, Atascadero High School, that can have a real and lasting impact on its students. As we look to the future we know the importance of continuing to enhance the District's vocational and Career Technical Education programs and facilities. This bond is aimed at several projects that will help provide a true world class education for all of our graduates. A majority of all district students will pass through the High School and we know that a comprehensive and premier High School helps students realize their college and career goals.
Our students must have the tools to remain competitive in this ever-changing world. Today's educational challenges are greater than ever. Our children need up-to-date access to programs and technology to ensure they have the top skills needed to excel in college or in the workplace. We are engaged in the work of developing future citizens. Our schools are a place where our children not only learn but also connect, explore, grow and thrive. They are at the very core of what we stand for as a community and are Atascadero's most valuable public resource.
Please join us in voting yes on Measure C-2020.
Tom O'Malley, former Mayor of Atascadero, Class of 1968
Bill Neely, former AHS Principal, Class of 1977
---
Editor's note: Letters to the editor are personal opinions and do not necessarily reflect the views of the A-Town Daily or its staff. We welcome letters from local residents regarding relevant local topics. To submit one, click here.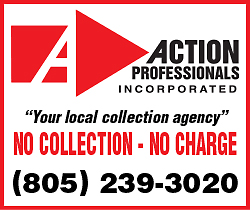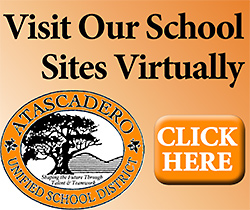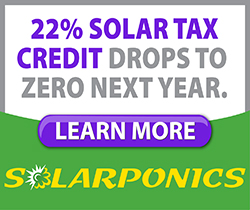 Subscribe to the A-Town Daily News for free!