Letter: Bidding adieu to Atascadero politics
To the editor,
In response to letter: Letter: Personal attacks are a waste of effort
–It's sad that Fonzi has accused me of attacking him when I only revealed the true facts with objective criticism, nothing personal Al, you are a nice guy and I like you. One must remember that Col. Fonzi has served our country well as an intelligence officer and possibly a counter intelligence officer. Even though Fonzi claims that Nic Mattson hasn't been at a council meeting for months he questions his commitment. One of the reasons that the council has budgeted for telecasts of the meetings is so that everyone can view the proceedings at home if they wish, just like I suppose Fonzi does since I have not seen him at meetings for years although it appears that he is very informed.
He claims that my personal attacks on him are a wasted effort because he is not on the ballot are somewhat questionable as he is the representative of the Central Committee of the Republican Party and we all have seen his articles, interviews and talk show call in's regarding our local election. Many people listen to him and read his articles.
Atascadero politics is supposed to be non-partisan. Fonzi clearly states that "presenting multiple candidates from the same political persuasion to vie for the same seat is counterproductive and an open invitation to an outside challenge." He further goes on to state that all offices are "de facto" partisan in the area of public policy. Well he is not speaking for me or the office that I held because I was open minded enough to be open minded and listen to everyone and then make the best decision for the community. Some of those being not to raise taxes or fees as O'Malley has done to support the waste of government.
Fonzi states that I was mistaken during our meeting. It was discussed, not initiated by me, that it was time for Tom O'Malley to step aside from being Mayor as several people were getting tired of him. During the meeting we discussed that Fonzi's wife should run for mayor and that I would fully support her because she has served the citizens of Atascadero admirably. That was put aside and it was then suggested that I might consider running for mayor and that is where the discussion opened for support. Fonzi's concern for me running for either seat was that in 2 years, if I didn't run, that there could possibly be a change on the council if I were not to run and should another council person decide not to run that "they" would lose their control.
I find it interesting that Fonzi's states that it was not the policy of the RPSLO to, "support challenges against incumbents unless incumbent had committed some gross breach of electoral folly against Republican interests or candidates." Fonzi's earlier email referred to O'Malley's support of Steve Martin (a good guy) for District Supervisor against John Peschong, a Republican, O'Malley also supports Measure J which the RPSLO is against, O'Malley is also endorsed by Bill Monning a Democrat. How much more does one need to decide where O'Malley stands?
As a child when we went to the circus we would get chameleon lizards and attach them to our clothes and watch them change colors. For a long time I thought only lizards did that but I have found that there are politicians who do it too. O'Malley is definitely not 100-percent with the Republican party. Why the support?
Then he states he was surprised that I revealed that I intended to move to Oregon after completion of my term and that I had a "For Sale" sign in front of my house. So what does that have to do with any of this? I, like many people in California, are getting tired of the fees, taxes and regulations that are being imposed upon us from politicians like Tom O'Malley.
Fonzi stated that the RPSLO flipped on their stand regarding Measure J because "several otherwise stalwart Republican officials had already supported the measure and their position was in line with views of their local constituents." Funny nobody ever asked me about this and I guess when there are two county supervisors who are against it and other elected officials, including his wife, that does't mean anything?
I did not reply that Fonzi's personal contribution to O'Malley was tied to the Republican Party. I replied that the RPSLO may have contributed to O'Malley thru the ABA. Fonzi states that the race isn't about who controls the politics of Atascadero. If that is the case why has he mentioned that the endorsement of six former mayors with three being on the "right" would lead Atascadero back into it's darkest days?
This is something that I really didn't want to take on but after serving the city of Atascadero for close to 16 years now and seeing everything that goes on from closed doors to council meetings believe me it's time for a fresh new change. With that I hope that the voters of Atascadero will make a wise decision and join 6 former Mayors and other supporters of Nic Mattson, a man of high integrity, and bring a good honest change to Atascadero. With that I bid farewell to Atascadero politics and thank all of you who have supported me.
Bob Kelley
Former Mayor and current Atascadero City Council Member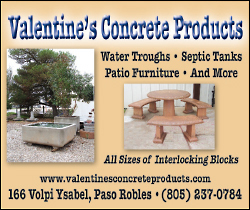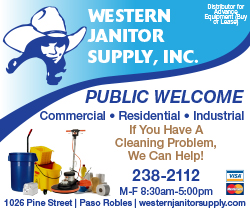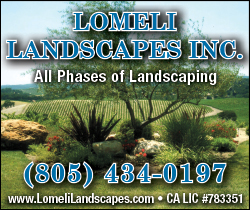 Subscribe to the A-Town Daily News for free!