League of Women Voters to moderate candidate forums
–The League of Women Voters of San Luis Obispo County will moderate candidate forums for the mayoral and city council races in San Luis Obispo and Morro Bay this month.
The forum for candidates for San Luis Obispo Mayor and City Council will be held Tuesday, Sept. 11 from 6 to 8 p.m. in the Council Chamber at City Hall, 990 Palm Street, San Luis Obispo. For additional information contact Theresa Purrington at (805) 781-7105 or ppurrington@slocity.org.
The forum for candidates for Morro Bay Mayor and City Council will be held Monday, September 24 from 5:30 to 8:30 pm at the Morro Bay Community Center, 1001 Kennedy Way, Morro Bay. For additional information contact Erica Crawford at (805) 772-4467 or erica@morrochamber.org.
Candidate forums are intended to provide the public with an opportunity to learn about the candidates and their views on the issues that are important in our communities. Audience members will be able to submit questions in writing at the forum. Due to time constraints and the number of candidates, not all questions will be asked. Questions should be on the issues and applicable to all candidates. No personal attacks or biased questions will be accepted. Candidate literature and campaign materials will be available after the event, but none is allowed inside the venue to preserve the decorum and neutrality of the forum.
The League encourages everyone to register and vote. We also want to remind voters that if you have moved since the last time you voted you need to update your voter registration by Oct. 22 in order to vote on Nov. 6.
The League of Women Voters encourages the informed and active participation of citizens in government, works to increase understanding of public policy issues, and influences public policy through education and advocacy. The League neither supports nor opposes political parties or candidates.
For more information contact the League of Women Voters at (805) 782-4040 or by email at info@lwvslo.org or go to the website at www.lwvslo.org.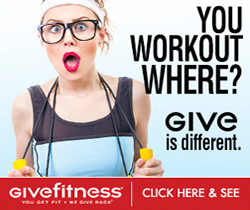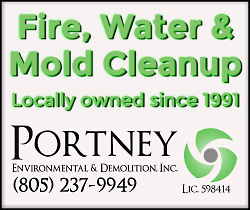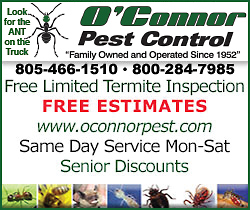 Subscribe to the A-Town Daily News for free!