Kula Vineyards and Winery tasting adventures with small batch, single vineyard wines
Try small-batch wines in downtown Atascadero
Kula Vineyards and Winery is an up-and-coming young winery, producing single-vineyard wines. Working in very small batches, owners Chris and Ayako Williams grow their own grapes and live on the vineyard, using their own hands to lovingly tend to and produce award-winning wines. Recently, their Grenache Blanc 2017 and Picpoul Blanc 2017 won gold medals from the Central Coast Wine Competition.
The couple got their start as a winegrape growers in 2014 in the El Pomar District of the Paso Robles AVA. They started the winery in 2016 to share their bounty with the community.
Kula Vineyards produces syrah, petite sirah, cabernet sauvignon and cabernet franc in their vineyard. "While we are still selling our grapes to contracted wineries, we are making wines using our own grapes," says Chris. They also purchase grapes from the neighboring vineyards for additional selections for their tasting space in downtown Atascadero.
The couple has a lot of fun with the winery and doesn't ooze an uptight, super serious attitude of some other wineries. Take a seat outside on the cozy patio and toast a glass of wine to the gorgeous weather of downtown Atascadero. Bring your dog. The Williams are self-confessed animal lovers, and proudly feature their adorable golden retrievers, Kona and Ehime, on the wine's label.
"Growing grapes and making wine is a big part of our lives. We pour a lot of love into everything we do, our business, pets, and home. Come into the tasting room, and meet our family and enjoy a tasting," says Chris.
Kula Vineyards is located at 5990 Entrada Ave, Atascadero. For more information, call (805) 296-7765 or visit www.kulavineyards.com.
–Cassandra Frey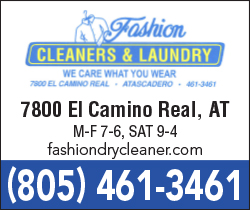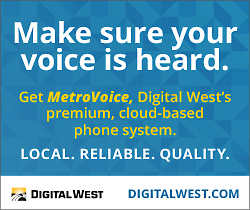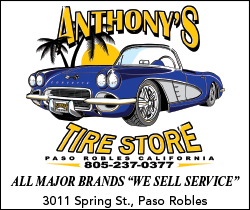 Subscribe to the A-Town Daily News for free!