Known gang member arrested
–On Thursday at about 4:45 a.m., a citizen called the Grover Beach Police Department to report a suspicious person walking through a residential neighborhood looking into vehicles. The caller gave a specific description of the person and a few minutes later a police officer located someone matching the description in the 1200 block of West Grand Avenue. During the officer's contact with the man, they determined he was in possession of narcotics and a stolen semi-auto pistol. The man, 18-year-old Raymond Lopez from Arroyo Grande, was taken into custody without incident. Lopez was found to be in possession of over an ounce of marijuana and an ounce of methamphetamine in addition to drug paraphernalia indicating narcotics sales. Lopez is a previously convicted felon and documented gang member.
Lopez has been booked into the San Luis Obispo County Jail on multiple felony charges to include:
PC 25850(c)(3)- Gang Member Carrying a Concealed Firearm
PC 25850(c)(6)- Loaded Firearm not registered to Person in Possession
PC 30305(a)(1)- Felon in Possession of Ammunition
PC 29800(a)(1)- Addict in Possession of a Firearm
PC 496(a)- Possession of Stolen Property, PC 186.22(a)- Participation in Criminal Street Gang
PC 21310- Possession of a Dirk or Dagger
H&S 11370.1- Possession of a Loaded Firearm and Drugs
H&S 11378- Possession of Methamphetamine for Sale
H&S 11359(b)- 18 years or older Possession of Marijuana for sale
H&S 11364- Possession of Narcotic Smoking Device.
This is another great example of the community seeing something and saying something to help protect everyone. Anyone with information regarding this investigation is asked to contact Detective Brad Carey at (805) 473-4511 or via e-mail at bcarey@gbpd.org. Anyone wishing to remain anonymous can call the San Luis Obispo County Crime Stoppers at (805) 549-7867.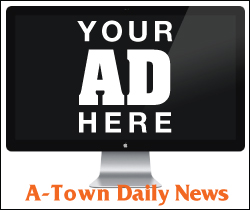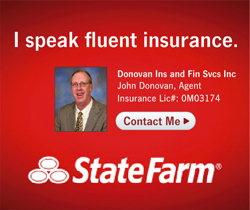 Subscribe to the A-Town Daily News for free!