Garagiste festival wins 'Best Wine Festival' in USA Today's Readers' Choice Awards
–The Garagiste Wine Festival has been named the US' "Best Wine Festival" in USA Today's 10 Best Readers Choice Awards.
Launched in 2011 in Paso Robles, the Garagiste Festival was the first to define, and shine a spotlight on, the American "garagiste" wine movement and features the wines of commercial artisan winemakers who make under 1500 cases. At its festivals across California – from Paso to Los Angeles to Sonoma to Solvang – The Garagiste Festival has introduced hundreds of outstanding under-the-radar California artisan winemakers to thousands of passionate wine consumers, members of the trade and media.
"When we came up with the idea eight years ago, we were pretty sure we had lightning in a bottle, but at that point it was just intuition," said Doug Minnick, Co-founder of The Garagiste Festival. "Fortunately, there was an amazing core of people who understood our vision – from the wineries who poured, the sponsors who supported us, the volunteers who helped make it happen and the fans who bought tickets to what was then an unknown event. We sold out that first festival – and every festival since then."
Dubbed "tasting nirvana" 'strange and wondrous,' and "one not to miss" by the LA Times, the Garagiste Festival is renowned for its renegade spirit, passionate winemakers, handcrafted wines and rules-breaking, 'no snobs allowed' ethos. The non-profit festival, which celebrates its 21st festival in Paso Robles in November, has raised over $125K to support the education of future winemakers through the Garagiste Festival Scholarship fund of the California Polytechnic State University at San Luis Obispo Wine and Viticulture Department.
"We are eternally grateful to our supporters, a network that has continued to expand and which has had a real impact not only on the wine world, but also, through the Garagiste Scholarship Fund, on the future of winemaking," said Minnick.
A panel of experts partnered with 10 Best editors to pick the initial 20 nominees, and the top 10 winners were determined by popular vote. Experts Jill Barth, a Provence Wine Master; Karen MacNeil, one of the foremost wine experts in the U.S.; and June Rodil, a Master Sommelier were chosen for their knowledge of wine and the American wine scene.
"We have always been focused on quality and pushing the boundaries of convention, and we have never lost our healthy dose of irreverent optimism," said Garagiste Festival Co-founder Stewart McLennan. "Thank you to everyone who voted for us as the Best Festival in the US for validating that optimism, and to the 10Best Editors for nominating us. The Festival, like the wineries who participate in it, sprang from humble beginnings and has flourished as a true labor of love."
The US' Best Wine Festival marks its 21st festival, and 8th anniversary, at its home base in Paso Robles, Nov. 9 through the 11, with three days of events, including a Grand Tasting that showcases over 60 micro production winemakers (20-percent pouring at the festival for the first time), tasting seminars, a Rare and Reserve tasting, a Keep It Rockin' After Party, and more. Tickets are on sale now at https://www.eventbrite.com/e/the-8th-annual-paso-garagiste-wine-festival-tickets-49769338431?aff=web.
For full schedule details, go to http://californiagaragistes.com/2018-paso-fest. For special discounts and updates on Garagiste Festival events and news, sign up for The Dirt at http://garagistefestival.com/sign-up/, or follow us on Twitter (@GaragisteFest) or Facebook (http://on.fb.me/1rgBC80).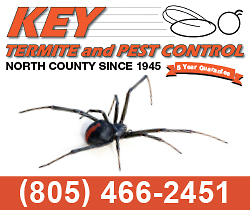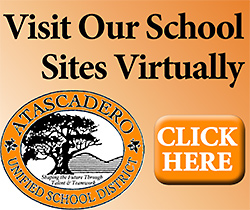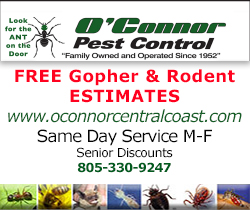 Subscribe to the A-Town Daily News for free!