Sherry Gong pleads guilty to embezzling Atascadero High School Band Booster Club
–Sherry Gong, wife of San Luis Obispo County's elected County Clerk-Recorder Tommy Gong, plead guilty to three felony counts of grand theft by embezzlement Wednesday, but she could avoid jail time.
"This morning, in the case of People v. Sherry Gong, the defendant entered guilty pleas to all counts as charged, with her attorney Guy Galambos present and without any agreement with the District Attorney for a particular sentence," wrote Distrct Attorney Dan Dow in a press release. "
Prior to the pleas being entered, the Hon. Judge Jacquelyn Duffy indicated to the parties that she will grant probation to the defendant. A defendant who is placed on probation for these felony charges can be required to serve a maximum of one year in the County jail as a condition of probation.  If probation is violated during the term of years, the defendant may then be sentenced to State Prison for the remainder of the maximum term.  In this case, the maximum possible sentence in prison is 4 years and 4 months.
Sentencing is left up to a judge's discretion.
Gong is accused of stealing more than $32,000 from the Atascadero High School band's booster club.
Update: Clerk-Recorder Tommy Gong requests privacy for family matter
Update posted July 10
County-Clerk Recorder Tommy Gong released the following statement regarding his wife's criminal charges:
My wife, Sherry Gong, is being charged for some criminal actions. I was not aware of this matter until I received a call from an Atascadero Police Department detective recently, and I am not implicated in these matters. This is a painful, personal family matter, and I ask that my family and I be granted privacy regarding this matter. I deeply love and care for my wife and family, and I will stand by her side and support her during this very difficult time. At this time, I have no further comments.
–Tommy Gong
Original story posted July 9 
Former booster club treasurer, wife of County Clerk-Recorder charged with embezzlement
–District Attorney Dan Dow has announced that charges have been filed against Sherry M. Gong (48) alleging that she embezzled funds from the Atascadero High School Band and Pageantry Booster Club. The criminal complaint alleges that Gong stole a total of $32,554 between July 2017 and April 2018 while she was treasurer for the booster organization. Specifically, it is alleged that Gong embezzled $3,104 on July 5, 2017, $9,850 on April 24, 2018, and $19,600 on April 24, 2018.
Sherry Gong is the wife of elected County Clerk-Recorder Tommy Gong.
The investigation is ongoing and additional information cannot be released at this time.
This case is being investigated by the Atascadero Police Department and is being prosecuted by Deputy District Attorney Michael Frye of the District Attorney's Public Integrity Unit.
A criminal complaint contains charges that must be proven beyond a reasonable doubt in a court of law. Every defendant is presumed innocent until proven guilty.
A copy of the complaint can be accessed here.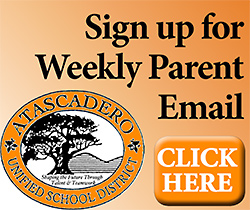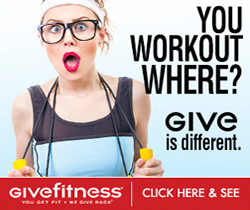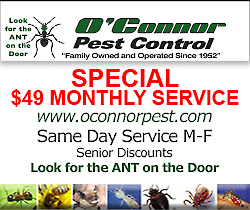 Subscribe to the A-Town Daily News for free!