'Food for Thought' features works of Hellie Blythe, Dale Evers
-Promoted post-

–"Food for Thought" is an upcoming art exhibit that features the works of Hellie Blythe and Dale Evers. Their innovative and whimsical designs will be unveiled on Dec. 15 at Dale Evers Studio in Downtown Paso Robles. The timing of the show and the theme are fitting, seeing how food is a theme in our everyday lives, especially during this time of year. Their approach to food reimagines the role of ordinary objects, giving substance to sustenance with stylistic flare that is nothing short of pioneering. For example, Hellie Blythe's Smoked Salmon masterpiece is inspired by a simple pun on words. The result is a delightful sight to behold: a dapper looking gentleman, smoking a smoked fish like a pipe.
The idea for the exhibit was originally sparked by Evers, following the creation of his epic seafood taco sculpture, and quickly became a collaborative project. "When Dale mentioned he wanted to team up for the show and that the theme was going to be food, I fell like a ton of bricks at the idea!" said Blythe. Her enthusiasm reflects the feelings of admiration that exist between the two artists, both as professionals and good friends who consistently inspire one another. When Evers was asked why he chose to do the show as a collaboration he said, "I'm honored to do a show with Hellie Blythe because she is an amazing artist. I'm in awe of her art and always have been since I first saw it."
The duo certainly complement each other, and with more than just words. Evers has profound versatility, utilizing mixed mediums, with a platform in bronze and metal fabrication. For nearly forty years, he has been established as a professional artist on the Central Coast. Although he has evolved many times throughout the span of his career, his edge toward functional fine art persists. His chili pepper chandelier is a notable work that will be featured in the holiday showcase. It exemplifies a playful elegance that reflects Evers maturity as a designer. Blythe, too, has a style that is bold, refined, and uniquely her own. Now in her eighties, Blythe has a lifetime of expertise in oil painting. She is currently more prolific than ever before, producing new works on a daily basis. Her work has been displayed for quite some time now at Studios on the Park in Downtown Paso, and is representative of the top-notch work that is alive in the newly blooming Paso art scene.
The exhibit will remain on display throughout the holiday season, but the event itself provides the opportunity to meet these masterful creators in person and celebrate their art in the intimate venue of Evers' Studio. Sculpterra wines will poured at the event, so stop by for a glass, and feed the soul with some art. Doors will be open noon to 8 p.m., so there's no excuse for missing any of the magic.
For more information about the show click here.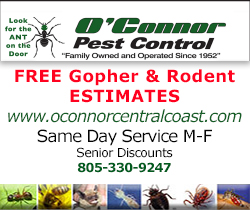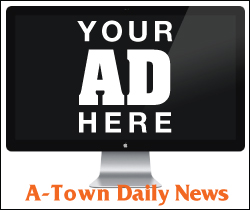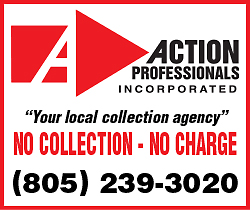 Subscribe to the A-Town Daily News for free!