Feb. 28 is final day to join water-rights lawsuit
–In fall of 2013, Protect Our Water Rights (POWR), a group of North County landowners, united to, "protect its members' legally predominant rights to reasonably use the water beneath their lands." After three years of litigation, the window for landowners to join the lawsuit as part of the POWR group is closing.
Under the lead of the Steinbeck family, POWR filed a Quiet Title Action against the County of San Luis Obispo and four other "purveyors" of water in the Paso Robles Basin—the City of Paso Robles, San Miguel Community Services District, Templeton Community Services District, and Atascadero Mutual Water Company— because "of the strong suspicion that these defendants were trying to take the water rights of rural landowners under a legal theory called prescription, which is similar to adverse possession." All of the defendants except Atascadero Mutual Water Company asserted prescription in response to the lawsuit, according to POWR. Prescription refers to a type of easement—the right to use the property of another.
"This vision and purpose has kept us strong and growing in both numbers and knowledge," says Cindy Steinbeck, one of the founders of POWR. "It is simple, we must protect our individual rights or those rights are lost. This is true for all landowners who rely on groundwater, no matter how small your parcel."
"Essentially, each of these municipal purveyors has admitted in court that they intend to steal the water out from under rural landowners in order to sell it to their own urban customers," said Steinbeck.
Under the California Constitution, the groundwater rights of overlying landowners are superior to those of urban water purveyors, unless the water purveyors have acquired prescriptive rights to the groundwater, according to POWR.
POWR has steadily grown from an initial membership of 7 landowners to over 1,200 individuals and entities owning over 20,000 acres. Due to a court-ordered deadline, however, POWR is closing the membership application process as of Feb. 28. After that deadline, no additional properties can be added to the lawsuit.
For more information, attend one of these three education and sign up meetings, held at
Steinbeck Vineyards, 5940 Union Road Paso Robles, CA 93446:
Feb. 15 at 6 p.m.
Feb. 22 at 6 p.m.
Feb. 27 at 6 p.m.
You may also call (805) 227-0776 for more information.
No applications will be received after February 28, 2017 – No exceptions.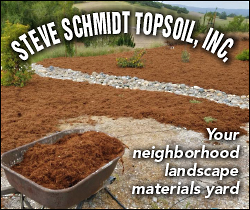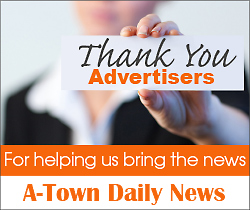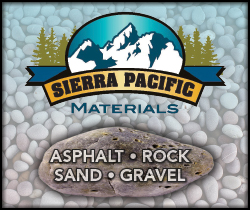 Subscribe to the A-Town Daily News for free!