Family Fun Walk benefits homeless shelter
–It's time to lace up your walking shoes for the 6th Annual Long Walk Home family fun walk happening Saturday, Aug. 26, 8 – 10 a.m. The event benefits ECHO, El Camino Homeless Organization, the non-profit homeless shelter serving north San Luis Obispo County. New for the event this year is a pancakes and sausage breakfast during registration. "After breakfast, we are led by the fabulous Atascadero High School Drumline to the city hall steps where we all gather for a community photo," said Robin Smith, ECHO volunteer, and the event coordinator. "It's a fun stroll – perfect for all ages."
The event kicks-off with breakfast at 8 a.m. and the 200+ participants walk from ECHO to city hall at 9:15 a.m. "After the photo, everyone returns to ECHO to find out who won the prizes and raffle. We'll be finished around 10, unless someone wants more pancakes," joked Smith. The event began six years ago as a way for North County service clubs, faith-based groups, businesses & the community to support ECHO. "We also appreciate our many sponsors including the Atascadero Rotary and Howard Products of Paso Robles," said Smith. "This is an important fundraiser for ECHO. More than 70-percent of ECHO's income for shelter operations comes from donations and fundraisers. The money raised will help provide shelter, meals, and services that support homeless individuals and families on that long walk home."
Registration is $30 for adults, 18 years and younger are free and includes the pancakes and sausage breakfast. Register online or print a form to mail at www.echoshelter.net. Onsite registration is available beginning at 8 a.m. on the day of the walk located at ECHO, 6370 Atascadero Mall, Atascadero.
The team that raises the most funds wins the grand prize, a view of the 2017 Morro Bay Lighted Boat Parade aboard a vessel donated by Virg's Landing Sportfishing. "The winning team will be able to watch the lighted boat parade from a perfect seat on a Virg's Landing boat. You'll enjoy the lights from the best view in the harbor," said Smith. The team with the most registered walkers wins a private movie screening donated by Atascadero Galaxy Theater and the prize for the youth group that raises the most receives pizza and a movie, also courtesy of the Galaxy.
For more information, contact Robin Smith at info@echoshelter.net or call (805) 712-1224 to have registration forms mailed.
Founded in 2001, ECHO, El Camino Homeless Organization, is a grassroots, volunteer-based nonprofit that provides meals, shelter, and onsite case management for homeless families and individuals. ECHO is a 50-bed shelter serving north San Luis Obispo County. To donate or volunteer at ECHO, El Camino Homeless Organization, go to www.echoshelter.net or call (805) 462-3663.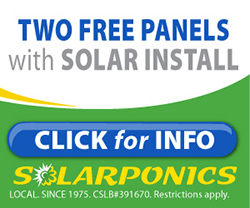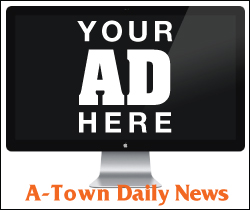 Subscribe to the A-Town Daily News for free!