ECHO receives 3k grant from Central Coast Funds for Children

–The El Camino Homeless Organization has received a grant of $3,000 from Central Coast Funds for Children. Central Coast Funds for Children provides grants to children's service organizations to help the children of San Luis Obispo County.
ECHO provides shelter for an average of 60 children per year. On any one day, 15 children between the ages of 0 and 18 live at the shelter. Children's services at ECHO include homework assistance; nutrition education; gardening; read-aloud sessions and family literacy; and art and music enrichment.
"Children facing homelessness throughout the county live at ECHO where families can stay for up to three months in private rooms that keep children with their parents," says Wendy Lewis, President/CEO, "our goal in 2019 is to increase the amount of family room space we offer, in addition to increasing our children's services. We are grateful for this grant to help us succeed in our mission to do that."
ECHO operates a safe and secure overnight 50-bed shelter to meet the immediate needs of families and individuals who have become homeless. With a unique residency program, clients are provided case management services to assist them in securing a job and finding permanent and sustainable housing within three months of entering the shelter program. While enrolled in the program, clients learn life skills for employment, budgeting, healthier habits and more. The goal and the result of this practical support is the empowerment of residents to move in a positive direction while assisting them in acquiring the skills and services they need to become self-sustaining, including secure housing.
A force of 1,500 community volunteers provides ancillary support to run the shelter program and the meal program that serves as many as 80 dinners each night to shelter residents and the homeless population. ECHO also operates a shower program that provides hot showers three nights a week to anyone in need. ECHO supplies the homeless population all the necessary toiletries and offers access to clothing, shoes, blankets, sleeping bags and school supplies for children.
"The women of Central Coast Funds for Children are celebrating their 25th year of helping the children of San Luis Obispo County reach their potential and lead a more fulfilling life," says Debbie Craven, President of Central Coast Funds for Children, "Because of these 31 women and through the generosity of our donors, we have granted $1,746,665 to children's service organizations. ECHO provides for the immediate needs of many homeless children by providing overnight shelter and daily meals. They exemplify everything Central Coast Funds for Children stands for."
For more information, visit www.echoshelter.org.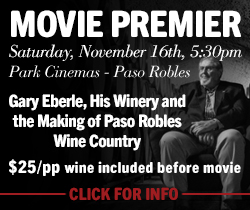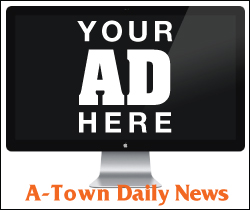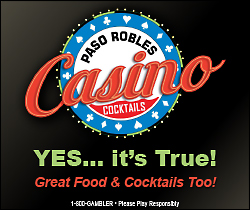 Subscribe to the A-Town Daily News for free!