Early Oscars underdogs
The Academy Awards is a night to celebrate unique achievements and innovations in the film industry. And yet so often we see Oscar-baiting, cookie-cutter films – pleasant and well-crafted, but somewhat pandering – take home most of the major awards. It can make things somewhat stale sometimes, and it keeps a lot of film fanatics waiting and hoping for less obvious films that can capture the Academy's admiration. And that said, Hollywood does quite literally love an underdog story, so long as it's worthy. So it's always worth keeping an eye out for potential contenders that are less in the "Oscar-baiting" category.
These are four to be aware of for 2019 as we head into award season.
Joker
Critics have deemed Todd Philips's Joker to be nothing short of a masterpiece (and that's coming largely from a fairly tough crowd at the Venice Film Festival). This bleak retelling of Joker's origin, stars Golden Globe winner Joaquin Phoenix, who has received high praise to the point that he appears to be establishing an inside track for Best Actor.
"This is Phoenix's film," wrote David Rooney of the Hollywood Reporter, "and he inhabits it with an insanity by turns pitiful and fearsome in an out-there performance that's no laughing matter." Many fans will be loathe to compare Phoenix's work to that of Heath Ledger (who won a posthumous Oscar for his own take on the character in The Dark Knight). But that almost seems to be where Joker may be hitting the sweet spot. It's such a different version of a Joker story that it could exist alongside Ledger's work more than in competition with it.
Whether the film, beyond the actor, gets major nominations will be the interesting question.
The Farewell
The Farewell is a poignant comedy based on writer-and-director Lulu Wang's family, and to some extent on the bittersweet circumstances most families encounter now and again. Awkwafina stars as Billi, a liberal artist living in New York. Billi clashes with her parents, who emigrated from China when she was a child; she is close, however, to her aging grandmother, Nai Nai, who is unaware that she is dying from a terminal illness. Collectively, the family acts as if nothing is wrong, and plans a party to say their goodbyes under the guise of a wedding.
Okay, so maybe not exactly the circumstances most families face. But through its central premise as well as a thoughtful take on the dynamics of an immigrant family, the film manages a wholly original conversation about family. In short, this witty and heartbreaking movie is illuminating. It's not quite the general powerhouse, in some ways, that the Academy tends to recognize – but it ought to be given a look.
Us
Jordan Peele's Us may be the least likely movie on this list to take home any awards; the horror genre rarely gets recognized at the Oscars. And yet, it just seems to keep coming up on the periphery of early award season talk, and when the U.S. gambling platforms start to present Golden Globe and Oscar awards (which will be happening in the coming weeks), don't be surprised if you see Us with some surprisingly decent betting odds. It's a film that seems poised to sneak up on people.
Plus, while we stand by the notion that horror doesn't tend to excite the Academy, it must be stated that Peele's debut movie, Get Out, did land him an Academy Award for Best Original Screenplay just two years ago. Get Out may have been more overtly satirical and less of a scare flick, but Us is arguably more ambitious, and still has something to say.
Plus, Lupita Nyong'o jumps off the screen with a stellar performance – and she's already an Oscar-winning Academy darling.
Ford v Ferrari
Ford v Ferrari, directed by James Mangold, tells the real-life story of racing legend Carroll Shelby and British-born driver Ken Miles. In our current culture racing movies are synonymous with the Fast and Furious franchise and similar action vehicles, which are entertaining but lacks a certain level of depth. This film, however, is more grounded in reality, and has been compared to more serious projects of a bygone era. That's basically one way of saying it might just be "instant classic" material (to the point that the language "shaken and stirred" was used to describe the audience at the Telluride premiere – an odd reference to the Bond franchise, but one that nevertheless evokes a purer era of cinema).
It almost goes without saying, but the film also has natural clout as a result of its starring duo. Matt Damon and Christian Bale are said to be tremendous together, with Bale perhaps stealing the show, but both men demonstrating why they've spent time on stage at the Oscars before.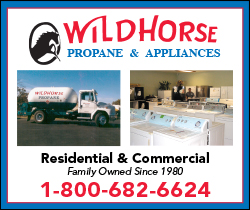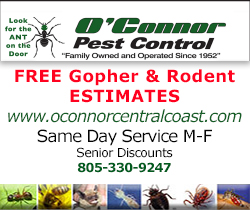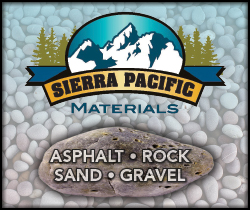 Subscribe to the A-Town Daily News for free!