Downtown Atascadero Farmers Market celebrates its 4th anniversary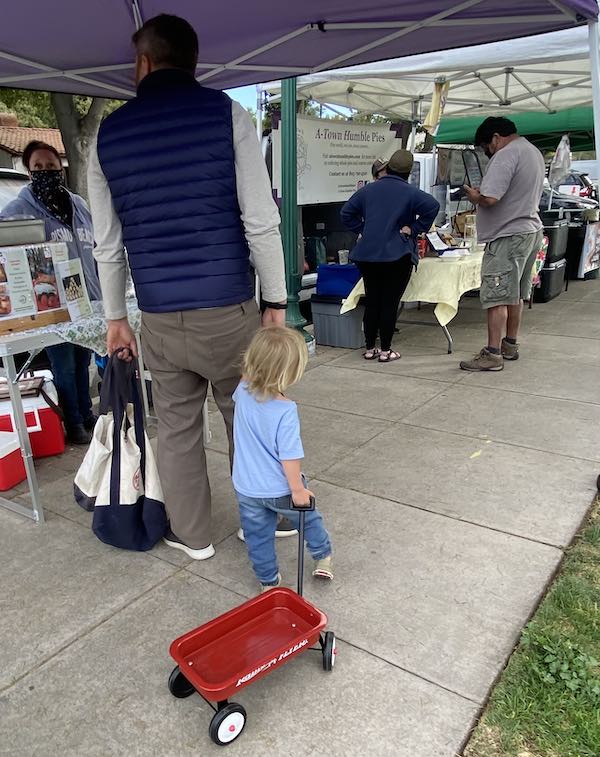 –Atascadero's Farmer's Market in Atascadero celebrated its 4th Anniversary at the Sunken Gardens in Downtown Atascadero this week. Farmer's Market relocated to the downtown park from the Smart and Final Parking lot in 2017.
The DuoTones played live music, which enhanced the anniversary Wednesday. The farmers and other merchants enjoyed the added attraction and the music increased the number of customers to visit the weekly Wednesday afternoon event.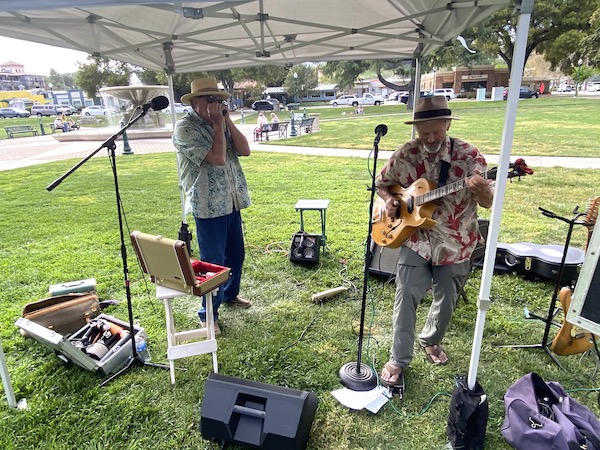 "We're super-excited to have Farmer's Market in the Sunken Gardens for four years, and we've had great success," Terrie Banish of the City of Atascadero said. "Foot traffic and business has doubled. We've been able to promote downtown and the downtown retail stores, restaurants and other businesses. It's a good fit."
A new donut trailer rolled in from Paso Robles for its inaugural visit. Maeve Peterson was back in her Green Grocer booth making exotic sandwiches, tacos, and scrambled concoctions. Local honey, artichokes, olive oil, and other local products are sold each week by local farmers and growers.
Farmer's Market is each Wednesday afternoon at the Sunken Gardens from 3-6 in downtown Atascadero, next to the Rotunda.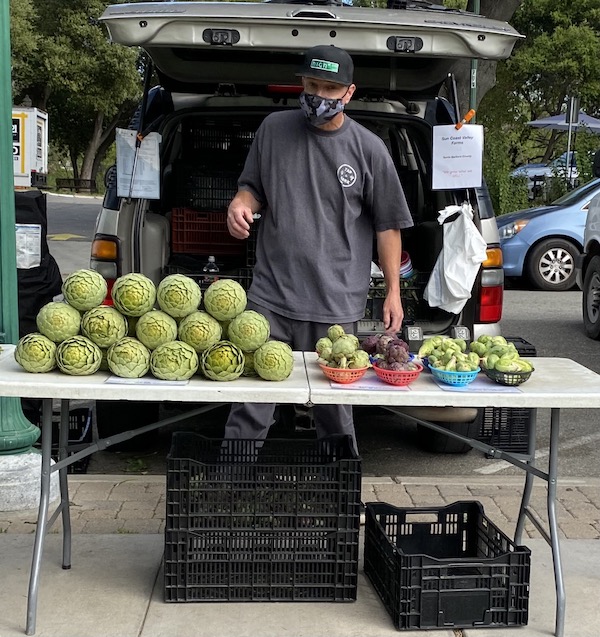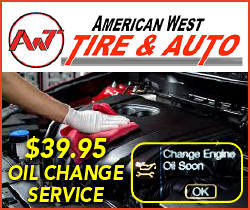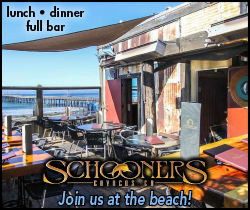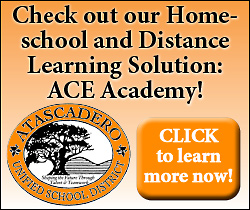 Subscribe to the A-Town Daily News for free!