Donations to Atascadero City Council candidate break record
–Candidate for Atascadero City Council Susan Funk declared her intent to run for office in March. As of June 30, the campaign had raised slightly over $12,000, including more donors and more local donors than the two other current candidates for City Council and the sole Mayoral candidate combined. Funk's FCCP June report lists 41 individual donors who have given $100 or more, along with another $1,800+ in unitemized monetary contributions from donors of smaller amounts.
Funk's total contributions raised through June 30 exceed those of any other candidate for Atascadero City Council in the past ten years. She's raised more funds at this early stage than any other Democratic candidate in the past ten years has spent on their entire campaign.
Donation records for past and present candidates are published on the Atascadero City Clerk's website: http://records.atascadero.org/weblink/Browse.aspx?dbid=0
Funk's donors and endorsers are Republicans, Democrats and Independents, including public officials, business owners, civic leaders, organizations and private individuals. 
See funkforcitycouncil.com/endorsements
Funk says that the strength of community support for her candidacy reflects a growing eagerness for new, active leadership. "The same small group of partisan leaders has dominated Atascadero politics for the last ten years, moving between the Planning Commission, City Council and Mayor's office. This process doesn't bring us bad people, but their interests and concerns don't reflect the variety of needs and opinions in our growing community." She adds, "I will bring a fresh, inclusive perspective to the City Council. I'll use skills I've developed in my business, as a parent leader, and in not-for-profit leadership to create win-win solutions for Atascadero."
A Citizen Survey conducted by the campaign in the spring indicated locals love the small town feel and beauty of Atascadero, but also feel it lacks many amenities, including shopping, dining and entertainment venues. Funk pledges to work with other City Council members to create a thriving downtown business district, use resources more efficiently, and respond to the needs of all citizens. "Atascadero is a can-do community," observed Funk, "and I want it to have a City Council that reflects its broad interests and can-do spirit."
Authorized photos and earlier releases available at funkforcitycouncil.com/press-kit
Funk will be hosting a public forum on Saturday, Aug. 4 
from 11 a.m. – 1 p.m. at the Atascadero Public Library Polin Community Room (upstairs), located at 6555 Capistrano Avenue.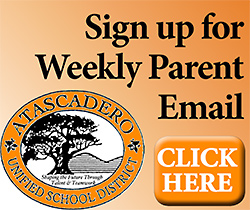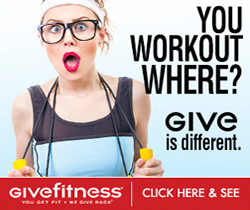 Subscribe to the A-Town Daily News for free!