Dog killed, driver and passenger injured in collision at Shandon Rest Stop
Collision involved four vehicles, three of which were semi-trucks
–At approximately 5:47 a.m. Monday, the California Highway Patrol San Luis Obispo Communications Center received a call of a head-on collision at the Shandon Rest Area on State Route 46. When units arrived, the roadway was blocked between the Rest Area and Lucy Brown Road. At this location, both directions of travel utilize what will eventually be the westbound lanes on the northernmost portion of SR 46, The collision was determined to involve four vehicles, three of which were commercial vehicle combinations.
The collision started when 63-year old Laton California resident Wesley Lake was operating a westbound 2013 Freightliner truck-tractor and empty semi tank trailer combination and allowed his vehicle to cross over into the eastbound lane of traffic. Lake sideswiped an eastbound 2013 Freightliner truck tractor and double trailer combination loaded with cardboard, driven by 25-year-old Santa Maria resident Ysidro Martinez. Following this initial impact, Lake's vehicle continued westbound in the eastbound lane as Martinez's continued eastbound. Martinez's vehicle crossed over into the westbound lane where it collided into the left-rear axle of a westbound 2015 International truck tractor and empty tank trailer combination driven by 29-year-old Juan Rodriguez.
Lake's vehicle continued westbound into the path of a fourth vehicle, an eastbound Ford Expedition, driven by 52-year-old Visalia resident Eric Jennings. The left-front of Lake's vehicle collided with the left-front of Jennings', which caused major front-end damage to the Ford Expedition and caused it to spin into the westbound lane come to rest blocking the lane.
Lake's vehicle came to rest on its wheels in the eastbound lane of SR 46 between the Shandon Rest Area and Lucy Brown Road. Martinez's came to rest on its wheels blocking the westbound lane and westbound shoulder of SR 46 to the east of the scene. Jennings' vehicle came to rest on the westbound shoulder SR 46. The driver, Jennings, and his passenger Erin Jennings sustained major injuries and one of his three dogs succumbed to injuries as a result of the collision.
The newly paved portion of SR 46 (within the construction zone) was utilized for two-way traffic control utilizing CHP officers with the assistance of the San Luis Obispo County Sheriffs Office and Caltrans personnel. The cause of the collision in under investigation. Alcohol and drugs do not appear to be contributing factors.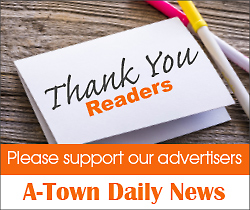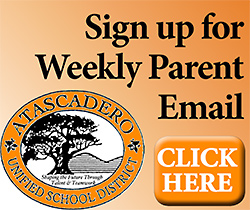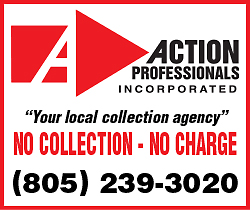 Subscribe to the A-Town Daily News for free!