Cuesta exhibit connects participants around the world in real-time
–The latest exhibit at the Cuesta College Harold J. Miossi Gallery will connect participants to individuals around the world in real-time. The global public art initiative Portals: Connecting the World: A Social Practice Exhibition is coming to Cuesta College February 22 – March 29. During that time, an inflatable portal, equipped with immersive audio-visual technology, will be located in the gallery, providing face-to-face, live, full-body interactions with individuals in identical portals all over the world. The Cuesta Portal will connect to the countries of Afghanistan, Australia, Germany, Honduras, Iraq, Jordan, Kenya, Mexico, Palestine, Panama, Rwanda, and more.
"What's missing from our Twitter feeds, Facebook posts, and newspapers is the sense of truly knowing someone, the feeling of human connection," said Cuesta College Harold J. Miossi Art Gallery Coordinator Emma Saperstein. "Portals encourage full-body, face-to-face discussions with people one has never met and may not meet again. When you enter the Portal, you leave behind your own context, as do the individuals in the other Portals. External sounds are filtered out and both parties feel as though they are in the same room. The intensity of the human interaction and connection is the real power of Portals."
Since its launch in 2014, Shared_StudiosTM Portals has connected more than 85,000 people around the world. Prior Portals participants include Barack Obama, Ban Ki-moon, Haider al-Abadi, John Kerry, Samantha Power, Sergey Brin, Fareed Zakaria, Ewan McGregor, and more. Portals is a project of Shared_Studios, a multidisciplinary art, design and technology collective.
An exhibit kick-off event will take place on February 22, from 4:30 p.m. – 7:30 p.m. in the gallery. Portal curators from around the world will be present.
When you go:
Live connection: Mondays, Tuesdays, Wednesdays | 8:30 a.m. – 10:30 a.m.
Live connection: Thursdays, Fridays | 11 a.m. – 1 p.m.
The gallery will be open regular hours and show prerecorded video footage from around the world during non-
live hours.
Full schedule of live sessions and booking instructions available on the website, or email gallery@cuesta.edu.
The Harold J. Miossi Art Gallery is located in room 7170, on the San Luis Obispo campus of Cuesta College. It is
open Monday-Friday, 11 a.m. – 4 p.m. and the 1st and 3rd Saturdays from 12:00 p.m. – 4:00 p.m. Admission is
free. For more information, please call (805) 546-3202.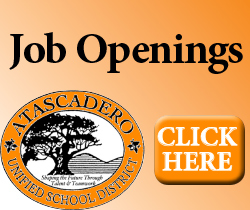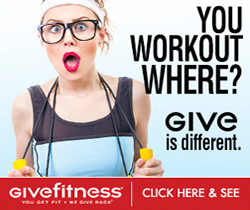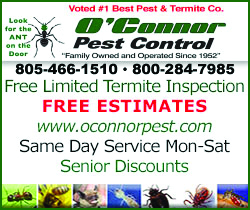 Subscribe to the A-Town Daily News for free!