Cruisin' Weekend kicks off Aug. 18
–End your summer in style by coming out to Atascadero's Cruisin' Weekend. The weekend kicks off with the 25th Annual Hot El Camino Cruise Nite on Friday, August 18th at 6:30 p.m., continues on Saturday with the 28 Annual Mid State Cruizers Car Show from 10 a.m. – 3 p.m. at Atascadero Lake Park followed by the 2nd Annual Dancing in the Streets in the Downtown from 5-10 p.m.
For 25 years, Hot El Camino Cruise Nite has been one of the largest, most popular annual events in Atascadero. Over 400 local cruisers from all over California come to downtown on Friday evening to showcase their beautifully, restored antique cars by taking a cruise up and down El Camino Real. Over the years, Cruise Nite has grown immensely, and now has been expanded to be an even bigger and better event for locals and tourists alike to come, stay and enjoy a full weekend of fun! Cruise Nite festivities begin at 6:30 p.m. on Friday, Aug. 18, and the Mid-State Cruisers Car Show will be at Atascadero Lake Park On Saturday, Aug. 19 from 10 a.m. until 3 p.m., where you can come and look at the interior and exterior of a wide variety of antique cars. These cars will then cruise on over to the downtown at 5 p.m. and will line up on each side of the Sunken Gardens to kick off Dancing in the Streets.
On Saturday evening at 5 p.m., Dancing in the Streets will kick off at City Hall. There will be five bands, food trucks and beer vendors who will be ready to celebrate a fun evening of fun and dancing.
5-7:30 p.m. City Hall Stage Bleeding Harp
6-8:30 p.m. Entrada Stage Martin Paris Band
7-9 p.m. 805 Boardshop Stage Ricky Montijo & the Mojitos
8:30-10 p.m. Grape Encounters Stage Bear Market Riot
7-10 p.m. The Carlton Hotel Stage Burning James & the Funky Flames
The City Hall Stage kicks off at 5 p.m. with Legacy Acrobatics San Luis Obispo, Atascadero's Recreation Services Ballroom Dancing with Sharon and Dan Davis and the A-Town Swing Dancers. The Entrada Stage kicks off at 6 p.m. with Dancing with Our Stars presentation by Jeanie Malik and Atascadero Recreation Services Line Dancing with Reon Monson. Special thanks to the evenings MC, David Wilson, of Grape Encounters Empourium.
A variety of food trucks will be available including the Grilled Cheese Incident, Javed Kabob Paradise, Hurricane Kitchen, Pizza La Nova, Micro BBQ, Marston's 101, Taco Stand, La Luz Del Mundo Tamales, Slice of Templeton Jerky, G Brothers, Oh SLO Good Caramels, Harmony Creamery and Kona Ice. On tap we will have Central Coast Brewing, Dunbar Brewing, Tent City Brewing, Tap It Brewing and Margarita Man will all be on hand to quench your thirst! Wine will also be poured at Grape Encounters Empourium, and downtown dining favorites will of course be open to serve hungry guests as well.
It's free to attend any of the Cruisin' Weekend events. Food, drink and souvenirs are available for purchase and a variety of local merchants will be open! For more information on the event or cost and details of car registration, please call (805) 470-3360 or www.VisitAtascadero.com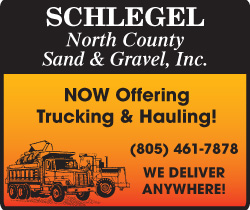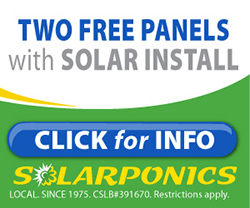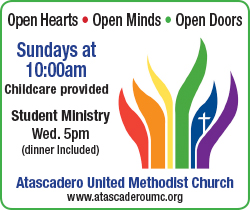 Subscribe to the A-Town Daily News for free!