COVID-19 updates: Several local events canceled
–Because of the California State Health Department's recently updated policy on gatherings due to concerns for the COVID-19 coronavirus, a number of upcoming events, schools, and meetings have been canceled in the county.
Atascadero police, fire stations closed to public
Atascadero Police and Fire stations are currently closed to the public. Click here for an update on other city services. 
---
Atascadero schools closed, classes canceled
All AUSD Schools will be closed beginning on Monday, March 16, 2020. For more information, click here. 
---
SLO County Jail suspends in-person inmate visits
In-person inmate visitation will be temporarily suspended until further notice. However, video visitation will still be available for inmates and their families. Click here to see more information from the San Luis Obispo County Sheriff's Office. 
---
Cuesta College classes suspended, will move online
Cuesta College will move to online course delivery beginning Mar. 19. Classes are suspended, and will not meet, Monday, Mar. 16 through Wednesday, Mar. 18. Training for students and faculty on online tools and other technologies will begin at noon on Monday, March 16. Training schedules and locations are still to be determined. Cuesta College campuses will remain open. 
For more information click here. 
---
Cal Poly will hold virtual classes until at least April 17
Spring 2020 classes will be held online for at least the first two weeks of the quarter, according to the Mustang News. Cal Poly President Jeffrey Armstrong is also encouraging professors to hold online finals. For more information, click here. 
---
Sensorio Paso Robles closed until April 16
Bruce Munro Field of Light at Sensorio will be closed until April 16. Tickets may be transferred to a future date, or a refund may be requested. Email info@sensoriopaso.com with any questions.
---
SLO International Film Festival canceled
The 2020 SLO Film Festival scheduled for March 17-22, will be canceled. The festival staff will be in touch with ticket and pass holders with more information. Find out more here.
---
March events at San Luis Obispo Performing Arts Center canceled
In accordance with Governor Newsom's directive today, recommendations from public health authorities, in consultation with Cal Poly regarding slowing the spread of the COVID-19/coronavirus, and in conjunction with Cal Poly's decision to limit campus operations, the Performing Arts Center is canceling or postponing all upcoming performances and events through March 31. Click here for more information. 
---
2020 Central Coast Craft Beer Festival postponed to June 20
The 2020 Central Coast Craft Beer Festival has been postponed to Saturday, June 20 from its original date of Saturday, March 28. Click here for more information. 
---
Honor Flight April trip postponed
An upcoming "Tour of Honor" trip slated to take 22 local veterans to Washington DC in April has been postponed at the urging of the national Honor Flight organization. According to Bear McGill, president of Honor Flight of the California Central Coast, local group leaders were already considering postponing the trip when Honor Flight National advised all hubs to suspend trips through April 2020. "We moved quickly to let our April attendees know the trip is being delayed," said McGill. "It was disappointing, but the right thing to do. Most of our vets are of advanced age and their health is our top concern." McGill said the group hopes to quickly reschedule the trip, "once we have confidence we can move ahead." He notes Honor Flight has three additional trips (currently unaffected) scheduled for 2020, along with the anticipated April reschedule. "We're staying focused – and flexible," said McGill. To inquire about upcoming trips, send an email to info@honorflightccc.org. Additional information is available online at www.honorflightccc.org.
---
SLO County Hospice Bingo Bonanza postponed
The SLO County Hospice fundraiser Bingo Bonanza has been rescheduled for July 18 due to policies enacted to help lessen the rate of spread of the COVID-19 virus. Bingo Bonanza will now take place on Saturday, July 18, 2020 at SLO Vets Hall from 11 a.m. to 3 p.m. Tickets are transferrable. For more information click here. 
---
Fremont Theatre concerts and events postponed
The Fremont Theatre released the following announcement in regards to its closure: In light of California Governor Gavin Newsom's recent announcement, and by recommendations of local and state public health authorities, in regards to the mitigation of COVID-19, the Fremont Theater has made the difficult decision to postpone all upcoming events beginning Saturday, March 14 through the end of the month. We will announce the new dates as they become available. All tickets will be honored for the rescheduled dates. For further questions and concerns, email info@FremontSLO.com.
---
Downtown SLO Farmers Market closing
As a precaution, Downtown SLO has suspended its Thursday night Farmers' Market through March. The organization says it will resume operations on April 2. For more information click here. 
---
State-wide impacts:
San Francisco schools closed
Officials announced Thursday that all San Francisco City Schools would close for three weeks to try to slow down the progress of the new coronavirus, according to a report by NBC Bay Area. San Francisco Unified School District joins districts in Seattle and Elk Grove, California, in shutting down classrooms. Click here for the full story. 
---
PG&E implements moratorium on disconnections for non-payment
Today, Pacific Gas and Electric Company announced that due to the COVID-19 pandemic, it has voluntarily implemented a moratorium on service disconnections for non-payment, effective immediately. This suspension will apply to both residential and commercial customers and will remain in effect until further notice. To further support customers who may be impacted by the pandemic, PG&E will offer its most flexible pay plans to customers who indicate either an impact or hardship as a result of COVID-19. PG&E will continue to monitor current events and identify opportunities to support our customers and communities. In addition to the moratorium on service shut-offs, PG&E's response to the COVID-19 pandemic is focused on efforts to protect the health and safety of its customers, employees, contractors and the communities it serves. Actions the company has taken include providing guidance for employees who have direct customer contact to take social distancing precautionary measures, such as avoiding handshakes and wearing disposable nitrile gloves while in customers' homes. Customers who visit local offices to pay bills and are sick or experiencing symptoms are being asked to use other payment options such as online or by phone at 1-877-704-8470. For more information click here. 
---
So Cal Gas announces suspension of service disconnections
Southern California Gas Co. (SoCalGas) today announced a suspension of service disconnections to any customers who are having a hard time paying their bill. This policy will remain in effect until further notice. Customers are encouraged to call 1-877-238-0092 to speak with a representative about their bill. SoCalGas customer service is available 24-hours a day, 7 days a week.
---
Disneyland closed
Disney will close its California parks to protect public health and slow the spread of COVID-19. Click here to read a statement from the governor.
---
Health department advice:
How people protect themselves
Guidance from the state health department: Every person has a role to play. So much of protecting yourself and your family comes down to common sense:
Washing hands with soap and water.
Avoiding touching eyes, nose or mouth with unwashed hands.
Avoiding close contact with people who are sick.
Staying away from work, school or other people if you become sick with respiratory symptoms like fever and cough.
Following guidance from public health officials.
---
What to do if you think you're sick
Call ahead: If you are experiencing symptoms of COVID-19 and may have had contact with a person with COVID-19 or recently traveled to countries with apparent community spread, call your health care provider or local public health department first before seeking medical care so that appropriate precautions can be taken.
San Luis Obispo County's urgent communicable disease line is (805) 781-4553.
---
Visit the US Centers for Disease Control website for more information.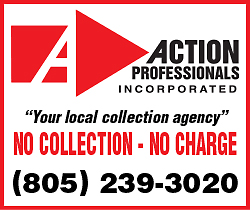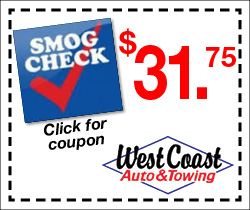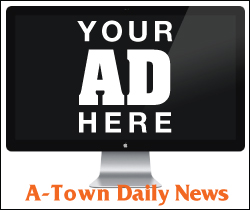 Subscribe to the A-Town Daily News for free!