COVID-19: SLO County forced into most restrictive tier, statewide mask mandate issued

–San Luis Obispo County has slid back into the most restrictive "purple tier" of the State of California's reopening guidelines due to high new daily case counts.
The state made changes to the tier list process on Monday. Tiers can now change daily rather than on a weekly basis and the state says it can move counties back more than one tier if necessary. Counties previously had three days to implement the changes; but, because of "the extreme circumstances requiring immediate action, counties will be required to implement any sector changes the day following the tier announcement," according to the California Department of Public Health. More than 94-percent of California by population will be in the tight purple-tier requirements.
Businesses in the following categories are expected to be in compliance within 24 hours, according to the county health department.
Restaurants – Must move operations outdoors only
Fitness Centers (gyms, dance studios, gymnastics studios, yoga, pilates, etc.) – Must move operations outdoors only
Worship Services – Must move operations outdoors only
Museums / Zoos – Must move operations outdoors only
Movie Theatres – Must move operations outdoors only
Retail locations – Maximum occupancy now only 25 percent (instead of 50 percent)
Bars/breweries – No changes – still closed unless they serve full sit down meals and must close when food services end for the evening
Personal care services and hair salons/barbershops – No changes
To learn more about the restrictions and how they apply to San Luis Obispo County, click here.
In SLO County, 40 new cases were added on Monday, 54 on Sunday, and 118 cases were added on Saturday. The county now has a recorded 5,250 cases since counting began in March. The county recorded another death that was attributed to the virus, bringing the total number of COVID-19 deaths in the county to 34.
To view detailed statistics, click here. 
Sadly, another of our neighbors has succumbed to COVID-19, bringing no. of deaths to 34. They were in 70s and vulnerable to severe illness because of underlying conditions. We must all do our part to #SLOtheSpread and protect our most vulnerable neighbors: https://t.co/EElatBCp7g

— SLO Public Health (@SLOPublicHealth) November 16, 2020
All residents are urged to take protective actions to limit the spread of COVID-19: wear a face-covering in public, maintain six feet of distance from others outside your household, stay in SLO County (avoid traveling outside of the county), and wash your hands frequently.
For updates on COVID-19 in SLO County, visit ReadySLO.org or call the recorded Public Health Information Line at (805) 788-2903. A staffed phone assistance center at (805) 543-2444 is available Monday through Friday, from 8 a.m. to 5 p.m. to assist with COVID-19 questions.
State issues mask-wearing mandate
People in California must now wear face coverings when they are outside of the home, unless one of the exemptions applies. The CDPH has issued revised mask guidance. Click here to view the guidance and exemptions. 
Governor issues statement on new restrictions
"We are sounding the alarm," Gov. Gavin Newsom said Monday in a statement. "California is experiencing the fastest increase in cases we have seen yet –faster than what we experienced at the outset of the pandemic or even this summer. The spread of COVID-19, if left unchecked, could quickly overwhelm our health care system and lead to catastrophic outcomes. That is why we are pulling an emergency brake in the Blueprint for a Safer Economy. Now is the time to do all we can – government at all levels and Californians across the state – to flatten the curve again as we have done before."
The rate of growth in confirmed COVID-19 cases is faster than it was in July, which led to a significant peak in cases, he said. This requires a swift public health response and action from all Californians to slow the spread of the virus, he said. Immediate action will help protect individuals at higher risk of severe illness or death from COVID-19 and will help keep the state's health care delivery system from becoming overwhelmed.
"The data we are seeing is very concerning. We are in the midst of a surge, and time is of the essence. Every day matters and every decision matters," said California Health and Human Services Secretary Dr. Mark Ghaly. "Personal decisions are critical, and I am I imploring every Californian to stay home if they can, wear a mask whenever they leave their homes, limit mixing, practice physical distancing and wash their hands."
---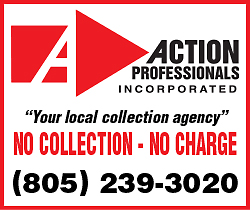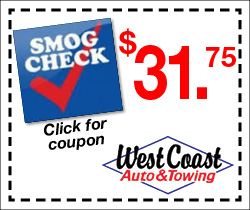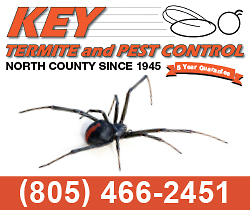 Subscribe to the A-Town Daily News for free!