COVID-19: Local hospital erects 'surge tent', patient tests negative
Public risk of COVID-19 infection remains low, county health officials say
– Late Thursday afternoon, the County of San Luis Obispo Public Health Department received laboratory test results confirming a local resident does not have COVID-19, also known as coronavirus.
The county public health department previously announced it was testing the individual "out of an abundance of caution." Health Officer Dr. Penny Borenstein had said County Public Health "decided to proceed with testing this specimen although our suspicion of illness remains low."
County Public Health sent the specimen to the California Department of Public Health Laboratory for testing, which was able to perform the test days sooner than the state had previously stated. In late February, the CDC expanded testing capabilities for COVID-19 to state public health laboratories, and later to some local public health laboratories. The expanded testing capabilities resulted in much faster test results in recent days. Within the next two days, the Public Health Department Laboratory is expected to be capable of performing COVID-19 testing as well.
While most tests for COVID-19 in the United States are negative for the virus, health officials continue diligently screening and testing when appropriate.
There are no patients in Paso Robles or San Luis Obispo County who have tested positive for the virus, as of Thursday. However, the spread of the virus continues nationwide. There are 66 reported cases in California, 227 in the United States, according to the New York Times. Click here for NYT map of cases.
"The risk to the general public at this moment remains low," Borenstein says. "We assure the public that we will notify our residents if and when we do have a confirmed case in our county."
Twin Cities Community Hospital is monitoring information from federal, state and local public health agencies for current information on the coronavirus, a hospital official says.
The Templeton hospital erected a 'surge tent' Thursday as a precautionary measure, in the event more space is needed for screening incoming patients. As of Thursday, very few people were presenting themselves at the hospital with symptoms of the COVID-19 coronavirus.
"Our hospital has taken the appropriate steps, including constructing screening tents, and we have trained professionals and the necessary equipment to react accordingly,"  Tenet Health Central Coast said in a statement.
"As with any communicable disease, as our patients enter the hospital in areas such as emergency department or registration, hospital staff are questioning all of their recent travel and detailing symptoms," the statement says. "We evaluate relevant symptom criteria and implement contact airborne isolation, if required, without delay. Our clinical teams are in constant review of infection prevention processes and update patient screenings as recommended by the CDC."
State health officials announce more than 22 million Californians eligible for free medically necessary COVID-19 testing
–Today, under the direction of Governor Gavin Newsom, the Department of Managed Health Care directed all commercial and Medi-Cal health plans regulated by the Department to immediately reduce cost-sharing to zero for all medically necessary screening and testing for the COVID-19. This includes waiving cost-sharing for emergency room, urgent care or provider office visits when the purpose of the visit is to be screened and tested for COVID-19. The need for COVID-19 testing is based on medical necessity, a clinical determination made on a case by case basis by medical professionals.
"Californians shouldn't have to fear a big medical bill just because they took a test for COVID-19," said Governor Newsom. "This action means that Californians who fit the testing requirements can receive the test at no cost. We're all in this together, and I'm grateful to those health providers who have already stepped up and heeded our call," he said.
"This action will ensure that Californians who need a test will receive one at no cost," said Dr. Mark Ghaly, secretary of the California Health and Human Services Agency. "This doesn't mean every Californians should be seeking a test. If you are experiencing symptoms of COVID-19 and may have had contact with a person with COVID-19 or recently traveled to countries with apparent community spread, call your health care provider or local public health department first before seeking medical care."
Today the California Department of Insurance issued similar direction providing cost-free medically necessary testing for an additional 2 million Californians. Combined these announcements ensure that 24 million more Californians are eligible to receive testing, should their health care provider deem it medically necessary.
The Department of Managed Health Care also directed health plans to increase capacity to screen and treat COVID-19 as needed to minimize further transmission by encouraging health plans to expand telehealth services and to take steps to ensure patients receive medically necessary medication if there is a shortage of a particular drug.
These orders from the Department of Managed Health Care and the Department of Insurance do not apply to individuals in self-insured health coverage products.
Support now available for employers and workers impacted by COVID-19
Also today, the California Employee Development Department announced support services to individuals affected by COVID-19 in California. For faster and more convenient access to those services, the use of online options is encouraged.
Individuals who are unable to work due to having or being exposed to COVID-19 (certified by a medical professional) can file a Disability Insurance (DI) claim.
Disability Insurance provides short-term benefit payments to eligible workers who have full or partial loss of wages due to a non-work-related illness, injury, or pregnancy. Benefit amounts are approximately 60-70 percent of wages (depending on income) and range from $50 – $1,300 a week.
Californians who are unable to work because they are caring for an ill or quarantined family member with COVID-19 (certified by a medical professional) can file a Paid Family Leave (PFL) claim.
Paid Family Leave provides up to six weeks of benefit payments to eligible workers who have a full or partial loss of wages because they need time off work to care for a seriously ill family member or to bond with a new child. Benefit amounts are approximately 60-70 percent of wages (depending on income) and range from $50 – $1,300 a week.
Employers experiencing a slowdown in their businesses or services as a result of the Coronavirus impact on the economy may apply for the UI Work Sharing Program. This program allows employers to seek an alternative to layoffs – retaining their trained employees by reducing their hours and wages that can be partially offset with UI benefits. Workers of employers who are approved to participate in the Work Sharing Program receive the percentage of their weekly Unemployment Insurance benefit amount based on the percentage of hours and wages reduced, not to exceed 60 percent.
Governor proclaimed state of emergency
Governor Gavin Newsom yesterday declared a state of emergency to make additional resources available, formalize emergency actions already underway across multiple state agencies and departments, and help the state prepare for broader spread of COVID-19. The proclamation comes as the number of positive California cases rises and following one official COVID-19 death.
The emergency proclamation includes provisions that protect consumers against price gouging, allow for health care workers to come from out of state to assist at health care facilities, and give health care facilities the flexibility to plan and adapt to accommodate incoming patients.
COVID-19 in California by the numbers – as of Thursday at 10 a.m.:
60– Positive cases
1 – Death
24 – Cases of positive tests related to federal repatriation flights
36 – Cases not related to repatriation flights
18 – Travel-related
10 – Person to person
4 – Community transmission
4 – Currently under investigation
9,400+ – number of people self-monitoring who returned to the U.S. through SFO or LAX
49 – Number of local health jurisdictions involved in self-monitoring
15 – Labs with test kits
How can people protect themselves:
Every person has a role to play. So much of protecting yourself and your family comes down to common sense:
Washing hands with soap and water.
Avoiding touching eyes, nose or mouth with unwashed hands.
Avoiding close contact with people who are sick.
Staying away from work, school or other people if you become sick with respiratory symptoms like fever and cough.
Following guidance from public health officials.
What to do if you think you're sick
Call ahead: If you are experiencing symptoms of COVID-19 and may have had contact with a person with COVID-19 or recently traveled to countries with apparent community spread, call your health care provider or local public health department first before seeking medical care so that appropriate precautions can be taken.
San Luis Obispo County's urgent communicable disease line is (805) 781-4553.
Additional resources: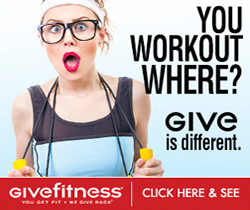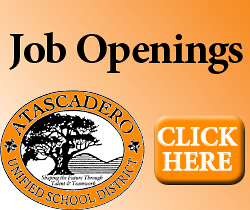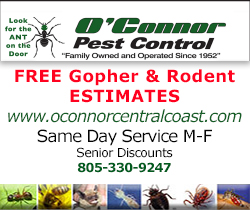 Subscribe to the A-Town Daily News for free!