Council approves casino's request for reconsideration
Council will reconsider previous decision to deny zoning amendment for casino
After hearing testimony for numerous community members, the Paso Robles City Council Tuesday night voted 5-0 to grant Paso Robles Casino's request to reconsider the council's previous denial of a request to relocate the casino to a manufacturing zoning district.
"This was put on the agenda to decide if we are going to consider this project," Paso Robles Mayor Steve Martin said. The request from the applicant was to put his proposal back on the agenda without having to wait a year, Martin said.
"The only issue for consideration tonight is if the council would like to reconsider that amendment before next July," City Planner Susan DeCarli said.
Paso Robles Casino owner Don Ezzell last month asked the council to reconsider its action of July 1, 2014. At its Dec. 16 city council meeting, the council directed staff to schedule the request. In order to get the reconsideration on the agenda, Ezzell needed a majority of the council voting in favor of it because it has been less than a year since the denial of the project.
Last summer, Ezzell requested a zoning amendment to allow casino use in a manufacturing zone so his business could relocate from Black Oak Drive near Motel 6 to Ramada Drive near Firestone Walker Brewery.
Ezzell purchased the property that is currently occupied by Knight's Carpets & Interiors, which is still operating there and will relocate in the future if Paso Robles Casino's request for a zone amendment is approved, according the carpet store's owner, Sheryl Knight.
Councilman Fred Strong brought up that the zoning does not match up with the general plan and questioned whether or not the zoning needed to be changed to allow a casino in the area along Ramada Drive. DeCarli said that the proposed location is in a manufacturing zone.
Ezzell said he wants to address some misconceptions of his business and have "a full and fair hearing."
"We want to fully vet these concerns," Ezzell said.
Many supporters of the casino wore t-shirts proclaiming "I am NOT the BAD ELEMENT."
While there were many community members speaking in favor of the issue being reconsidered by the council, Susan Borene, one of the owners of Trailer Barn on Ramada Drive, spoke against the zoning change. "My biggest concern with the rezoning if this, what else?" Borene said.
Paso Robles resident Kathy Barnett said she objects to the council reconsidering the item before July because she doesn't like the precedent it sets.
"It's a pretty lucrative business, I'd rather see the card room in this area than where it is now," Paso Robles resident Ron Berry said. "I'm in favor… and I think this should come up for reconsideration."
Martin, Strong and Councilman Jim Reed agreed and voted in favor of placing the reconsideration on a future agenda, giving it the majority vote needed. Councilmen Hamon and Gregory dissented.
"There were some problems with the prior hearing. I think it would benefit everyone concerned if we addressed it sooner rather than later," Martin said.
See related story:
City council rejects moving casino to Ramada Dr.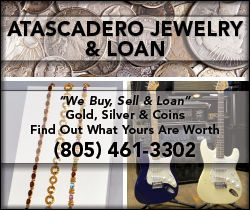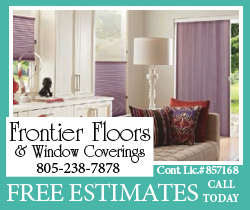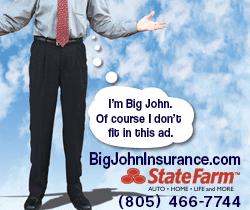 Subscribe to the A-Town Daily News for free!