Cookie adventure returns to Charles Paddock Mother's Day
–On Mother's Day, Sunday, May 12, the public is invited to bring their mom to the Charles Paddock Zoo from 11 a.m. to 2 p.m. for the 9th annual Cookie Adventure, for lots of scrumptious cookies that mom and the whole family can enjoy. All Cookie Adventure guests will be able to participate in fun zoo activities, learn more about some of the truly unique animal residents and enjoy a terrific sampling of tasty cookies while strolling through the zoo.
There are over 200 animal species to enjoy at the zoo and a new exhibit, the Thelma Vetter Red Panda Experience, to enjoy. Many of the zoo residents are part of a globally managed program to preserve animals and their habitats. The zoo features several unique species not often seen in facilities of our size, including fossa, red pandas, Malayan tiger, lemurs and meerkats, as well as many other exciting and interesting mammals, birds, reptiles and insects. Plus experience the animals up close. Unique gifts, as well as refreshments and strollers are available at the zoo gift shop.
Located adjacent to the Atascadero Lake Park, the Charles Paddock Zoo is the perfect destination for a day of fun and relaxation. In addition, you can enjoy a picnic lunch at the park and a paddleboat ride on the lake with Atascadero Paddleboat Company.
The 9th Annual Cookie Adventure will be a relaxing and enjoyable treat to include on your Mother's Day agenda, all for the cost of regular zoo admission.
Tickets are $7 for adults ages 12 to 65; $6 for seniors age 65 and over; $5 for children ages 3-11; and free for kids 2 & under.
The Charles Paddock Zoo is the Central Coast's only zoo that is accredited by the Association of Zoos and Aquariums, and is open daily from 10 a.m. to 5 p.m. It is located at Atascadero Lake Park on Hwy 41/Morro Road in Atascadero, just one mile west of Hwy 101. For information, go to www.charlespaddockzoo.org or www.visitatascadero.com/events or call the zoo at (805) 461-5080.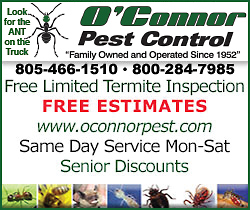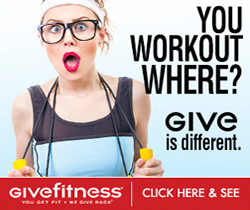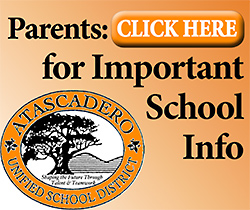 Subscribe to the A-Town Daily News for free!