Conservation efforts lead to discovery of the 'Irish Hills Spineflower'
–A new botanical species was discovered in the Irish Hills Natural Reserve of San Luis Obispo. The spineflower, Chorizanthe aphanantha or "Irish Hills spineflower," was recently accepted by Madroño, the peer-reviewed, scientific journal of the California Botanical Society. And, it will soon be recommended for inclusion as one of California's most rare plants.
"This is such an exciting discovery for the City of San Luis Obispo and highlights the importance of land conservation – something the city has prioritized and made happen with their extensive Greenbelt," said Brooke Langle, founder of Terra Verde Environmental Consulting.
The City of San Luis Obispo expanded the Irish Hills Natural Reserve in 2017, with the purchase of Waddell Ranch, a 154-acre area at the southern boundary. The purchase, made possible through a pair of grants, increased the City's amount of permanently protected land to more than 4,000 acres. After acquiring the land, the city commissioned Terre Verde Environmental to do a biological assessment to evaluate and inform future management needs. During the assessment, Kristen Nelson, a Terra Verde botanist and Cal Poly alum, discovered a tiny new species of spineflower.
"Kristen is an exceptionally smart and detailed botanist," Langle said. "We are incredibly proud that she found this new plant, which can measure only a few centimeters to a couple of inches in height – that takes some true dedication to get down that low on a hot, rocky outcrop to ensure an exhaustive survey was done."
The discovery was verified by Cal Poly professors Drs. David Keil, Matt Ritter and Jenn Yost, as well as the City of San Luis Obispo Natural Resources Manager Robert Hill.
"This is an incredibly important and gratifying discovery," Hill said. "This is the reason why we do conservation work."
The flower was discovered in a secluded setting within the Irish Hills Natural Reserve and has since been identified throughout the Reserve, but to date this is the Irish Hills spineflower's only known location in the world.
"The City's Open Space program not only provides beauty and recreation for people, but it protects biodiversity, like this new species. When we conserve land, we preserve habitat for many exciting organisms. These hills are a laboratory where we can learn about biological processes and also be inspired," said Yost.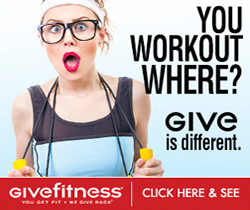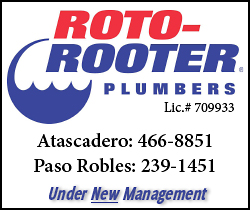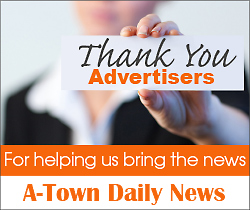 Subscribe to the A-Town Daily News for free!