Column: What we allow is what will continue
Does no still maybe mean yes at ecstatic dance group?
– I received quite the response from my post last week, "Column: Is ecstatic dance group knowingly allowing sexually predatory behavior?" and I am very glad that I posted it. I also learned quite a few new things since last week. I have learned more about the accused's involvement in the organization, had people both confirm my assertion, and come to the man's defense, and I have also started an overdue conversation about what nonverbal consent and non-consent looks like in the ecstatic dance community.
I found out that the man in question is one of the original founders of the event and a current organizer, not a mere participant, and last week I found a post where he personally describes the experience as "erotic." The definition of erotic, according to Dictonary.com, is an adjective meaning "arousing or satisfying sexual desire."
The woman I saw pulled to the floor came forward sharing her side of the experience, saying that although what to an "outside observer" would appear as non-consent was actually consent in her case because she knew this man for 14 years and has engaged in this type of dance with him many times before.
She confirmed that she was indeed pulled to the ground and that she did indeed have a foot placed "close but not on" her face. She also accused me of having an agenda before going in and using my platforms as the editor of several local publications to be deliberately intimidating.
Regardless if this woman consented that day to what was done with her does not excuse his behavior. The message that I was clearly sent, and am still being sent, is that no does not mean no in ecstatic dance.
In the English language, the shaking of the head back and forth means "no," and that was the message that I myself sent to this man. I was saying that I said no three times, but in reality, the fourth time I just sat down. I still believe that if I had not sat down or eventually removed from myself from the dance floor there would have been no "no," he simply would have continued to pursue me until he could pull me to the floor and touch my body for his self-defined erotic pleasure. Other members confirmed this fear on a Facebook thread posted in a private group, saying that everyone was once "triggered" by the experience of contact improv and that they had to work past that. This woman is attempting to invalidate my experience and make me question what I saw.
She was right about me having an agenda before going into dance that day: my agenda was to dance alone. My agenda was to not get hit on, like I could dancing at any local bar or club. I thought that I was in the right place because this specific experience was designed to be a respectful place where people could feel comfortable in their bodies.
And she was also right about me being deliberately intimidating: Power only recognizes power. Many told me that they had come forth and their concerns were brushed aside. I am standing on a platform and it's my duty to use it to expose abuse of power and corruption. The press is often considered the fourth branch of government, and we are accountable only to the truth and to justice. We are protected by the truth and I will continue to stand up and speak out, even if what I find is dark, uncomfortable, and difficult to deal with.
I have started a very important conversation about consent in the dance community and have had some of his victims come forward and thank me. I have also had some that came to his defense. I asked another organizer what his definition of consent was and he said that it was impossible to clearly define. He, and many others in the group brought up generational differences when defining consent and how men were expected to be more aggressive in their time.
I have a question for the women who are excusing the actions of this man as being a generational difference or simply being too aggressive when trying to initiate romantic contact with me or others:
Why does his right to pursue me sexually take precedence over my right to dance alone and not be pursued?
What sort of message have you been sending to men by going along with that kind of behavior?
If I were your daughter or granddaughter, would you still come to his defense?
I realize it's unconventional to write a column like this but I really didn't expect the community to try to silence me and stand up for man who is preying on people in this manner. I've been in journalism for a number of years and take it quite seriously. Typically the community stands behind me, such as the time I helped to expose massive clearcutting of oak forest by billionaire developers in the North County. This time it was very divided.
The ecstatic dance community may think that I am being judgemental, but sometimes we need a little judgment. To call a pen a pen is to judge it. Judgment has become such an emotional word but a judgment can just be an assessment. And my assessment remains that this man is abusing power and that the behavior that I witnessed was inappropriate.
The current organizers of the group officially responded to my concerns and have called a meeting within the dance community to address them. While I appreciate being heard, the invitation still reads like they want to explain to me that what I saw was ok and that it was some form of consensual artistic expression which is what is leading me to believe that they believe my no could still mean yes at ecstatic dance.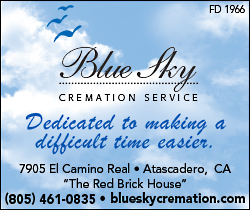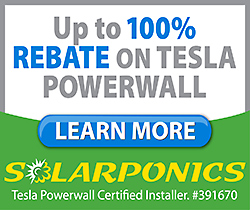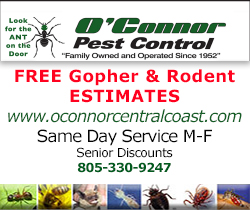 Subscribe to the A-Town Daily News for free!