Climate strike happening Friday in San Luis Obispo
–This Friday, community members will come together in San Luis Obispo to 'Rise' against the growing threat of climate change and mass environmental destruction.
Strikers will be calling on the San Luis Obispo County Board of Supervisors to take the Sunrise Movement's "No Fossil Fuel Money Pledge" and to vote in favor of Community Choice Energy. In addition, the strikers are calling for Governor Gavin Newsom to shift California off fossil fuel production to clean and renewable energy (https://lastchancealliance.org).
"California is seeing the impact of Climate Change right now, with longer and more extreme wildfire and drought seasons and record high temperatures," wrote San Luis Obispo Mayor Heidi Harmon in a press release, "This Friday our community will stand together and rise because marginalized communities across our nation —especially communities of color, disabled communities, and low- income communities— are already disproportionately impacted by climate change. We are looking at a significant threat to our food systems, public health, clean water, and clean air. Scientists state we have 10 years to halt the climate crisis. They claim that failing to do so will cause irreversible negative environmental impacts of our generation."
The event will be held from 5-7 p.m. at the San Luis Obispo Courthouse, located at 1050 Monterey Street in San Luis Obispo.
This event is family-friendly and will host a family play area, along with inspirational speakers, ways to take action now and a march through download SLO.
This is a peaceful rally and march. The march is sidewalk only. Participants should adhere to all traffic laws and signals. Marchers who enter the streets do so at their own risk.
Click here to view the Facebook Event.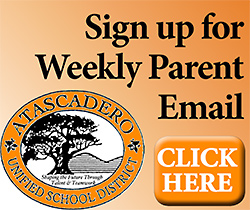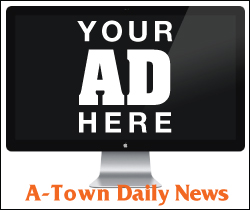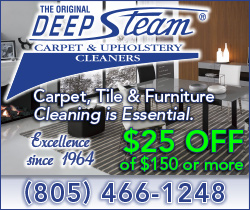 Subscribe to the A-Town Daily News for free!