City installs main portion of 'Joy Playground'
–On Tuesday, Feb. 12, the City of Atascadero and Parents for Joy installed the main components for the new all-inclusive "Joy Playground," which is located at the Colony Park Community Center on Traffic Way in Atascadero. The non-profit group, Parents for Joy broke ground for the project in May 2018 and at last, the main pieces of the playground are going into place.
There will be a sneak preview of the playground work in progress during the upcoming Atascadero Chamber of Commerce Mixer to be held on Thursday, Feb. 21 at 5:30 p.m. A grand-opening Ribbon Cutting for the new playground will be held in early April, when the project is complete. Parents for Joy continues to raise funds in order to meet the projected total that will be needed to complete the new playground.
Since early 2014, the city has been working with Parents for Joy, who is represented by the United Cerebral Palsy (UCP) organization, to develop an all-inclusive special needs playground. Parents for Joy is a group of local parents, families and teachers who live with or are associated with children with special needs. Their vision for the all-inclusive Joy Playground comes from their desire for a playground available to children of all abilities and their loved ones that will enhance the safety and involvement of children with special needs, as well as providing the ability for adult parents, grandparents and other adult loved ones with special needs to have access to their children while at play.
In May of 2013, a group of local residents spoke at a city council meeting during public comment regarding the need for an all-inclusive playground for special needs children. A variety of meetings took place and as a result, Colony Park was identified as the ideal location/ In February 2014, city council amended the 2005 Colony Park Master Plan. From there, the playground design was approved by the council in July of 2014, with the location provided by the city at the Colony Park Community Center. In April of 2015, Parents for Joy gave the playground a name, the "Joy Playground." The non-profit group then worked with a local area contractor and architect to complete the plans for building the playground to design standards. Since that time, the group has been raising money through local area fundraisers and events; working with organizations like Atascadero Kiwanis, Rotary of Atascadero and 100+ Women Who Care; and submitting applications for a variety of grants.
In February 2017, the city applied for a Housing Related Parks (HRP) grant and identified the Joy Playground and Lake Park improvements as projects to be funded. Unfortunately, the city was awarded a "pro-rata" share of the total available HRP grant, much less than expected due to a high number of applications received in the last year of the HRP grant cycle. In order to reach the original amount of $505,000 identified for the Joy Playground in the HRP grant application, the council approved using $505,000 in Parkland Facilities Fees toward the Joy Playground in November 2017.
The city's general contractor for the playground project is Great Western Recreation (GameTime), and Central Coast Playgrounds is performing the installation. The playground has been meticulously designed for not only those with special needs, but for all children, parents, families, veterans, and grandparents; it truly will be a place for everybody to play.
Most accessible playgrounds still have hazards and certain areas that are not accessible to everyone. The Joy Playground will be unique compared to other playgrounds in San Luis Obispo County, with numerous very special features specifically designed to accommodate adults and children with special needs. The chosen ground surfacing is called Poured In Place Rubber (PIP), which is a universal ground cover and makes the entire playground area accessible. For added safety and security, the playground will be fully fenced with only one entrance gate (some children with special needs tend to "elope" or run away and don't understand dangers like traffic.) The main feature will be a custom accessible treehouse with slides and lots of fun panels to play with. With the one of a kind design, children who do not have the physical ability to climb up a ladder can feel what it's like to be high up in a tree, but will still be completely safe.
There will be many different slides, including stainless steel slides for people with cochlear implants instead of plastic slides that could cause static and shouldn't be used by those with cochlear implants. There will be 12 swings, including swings with a harness system to help keep the child or adult upright and safe. There will also be a Robin Egg that rocks back and forth and can also be used for a safe space when a child gets overstimulated, a raft that rocks and holds six children and a wheelchair, and a teeter–totter that has a tactile face for those with visual impairment or sensory issues.
To contact or to donate to the Parents for Joy Playground project, please contact them at parentsforjoy@gmail.com. To donate, Parents for Joy has a Go Fund Me account: https://www.gofundme.com/parentsforjoyatascadero. For more information about the project, visit www.parentsforjoy.org.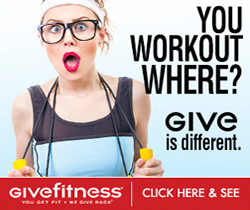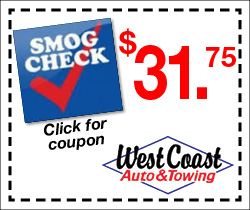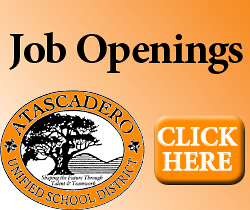 Subscribe to the A-Town Daily News for free!