City council approves streets to be improved over next 5 years
The Paso Robles City Council, at it's meeting Tuesday night approved a five-year schedule for road improvements for the city. The road improvements will be funded by the city's temporary half-cent supplement sales tax passed by voters more than a year ago. The council a passed the motion by Mayor Pro Tem Fred Strong to affirm the planned road improvements as presented and ask staff to investigate additional options such as using excess funds for spot hot repairs rather than accelerating project timelines.
Councilman John Hamon Jr. initially made a motion to continue the item in order to get more information on options, such as if there are cheaper ways to accomplish the same thing to allow the city's money to go further on the street program. His motion died for a lack of a second.
"I don't think we have to continue that item in order to have it come back to us," Strong said. "I'd rather approve the program today and re-look at it later."
There was some confusion when Hamon said he'd like the projects to be put on hold to reviewat the program and how costs can be cut, but with the same result, as he's seen at other cities. He said that one city is able to make street improvements — not reconstructing streets — for 30 cents a square foot rather than $3 to $8 a square foot. Paso Robles Capital Projects Engineer Ditas Esperanza said that program focuses on the biggest and busiest streets — arterials and collectors — which benefit the highest number of people.
"There are other processes that we are not currently using that would give a good value to the repair," Hamon said, adding that he proposes that the council look for a way to extend the funds for next year to enable the city to do hot spot repairs on side streets. "I think we still need more information from staff as far as prices and what we can do."
"I'm not in favor of taking any of the  money … and putting it on side streets," Strong said, though he added that he would consent if there was extra money. "I think these are decisions the public should be making."
Mayor Steve Martin said that the high cost-savings seemed "too good to be true," but he was intrigued, so agreed that it should be looked into.
Five-year plan:
Summer 2014, total $4,160,000
Rolling Hills, Airport Road, Country Club, South River Road $1,560,000
Spring Street, 16th to 24th $1,700,000
Ongoing design costs for all streets $900,000
Summer 2015, total $4,290,000
Jackson, Walnut Shannon Hill $605,000
12th Street $1,200,000
Scott Street, Creston to Airport Road $2,200,000
Union Road, Kleck to Montebello Oaks $285,000
Summer 2016, total $4,300,000
Creston Road, Golden Hill to Oak Meadows $700,000
Union Road, Golden Hill to Highway 46 $600,000
Spring Street, 1st to 15th $3,000,000
Summer 2017, total $4,300,000
Creston Road, South River to Rolling Hills $4,300,000
Summer 2018, total $3,800,000
Sherwood Road, Creston to Linne $1,300,000
Spring Street, 24th to 36th $2,000,000
Vine Street, 1st to 36th $500,000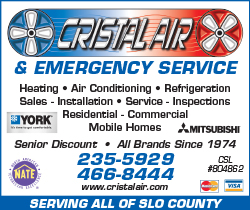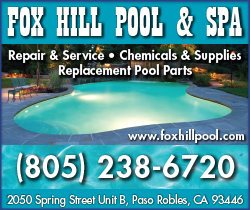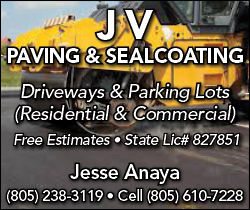 Subscribe to the A-Town Daily News for free!