City council allocates $28,720 for homeless shelter
The Paso Robles City Council allocated $28,720 to the El Camino Homeless Organization (ECHO). ECHO is a homeless shelter and services organization based in Atascadero that serves all of north San Luis Obispo County. The funds come from a Community Development Block Grant from United States Department of Housing and Urban Development for public service programs.
The federal program disperses monies to communities across the nation. The county then distributes it among the cities in San Luis Obispo County. The allocation to fully fund ECHO's request came after a substantial discussion by the council and input from the community.
"The purpose of these funds is to benefit low-income persons and to eliminate blight within the community," Paso Robles Community Development Director Warren Frace said.
At the time that the staff report was issued, the city was expecting a Community Development Block Grant of $150,000; however, Frace said, the city was notified Tuesday that it would receive $191,465. That's a 15 percent increase from the expected amount. The funds are to be spent on projects benefiting low-income residents. Up to 15 percent of the grant may be allocated to public service programs like ECHO.
For the public service grants, there were four applications received by the city. Due to the cost of administering the programs, Frace said the grants must not be less than $10,000 each. Because of the funds available, only two grants could be granted. Staff recommended, based on council's formula from 2014, that ECHO receive the full amount. Frace presented two other options the council could consider:
Option A:
Public Services Activities: El Camino Homeless Organization $28,720
Option B:
Public Services Activities: (1) $14,360
Public Services Activities: (2) $14,360
Option C:
Public Services Activities: $0 with the funds going to the public facilities fund for handicap ramps
The four applications for public service grants were:
CAPSLO Adult Day Center: This program requested $10,000 for its adult day care program, which provides supportive day care environment for seniors with early stages of Alzheimer's or other forms of dementia or cognitive impairments.
Senior Nutrition Program of San Luis Obispo County: This program is requested $15,000 for its county-wide program that provides hot meals to senior citizens.
Lifestyles Recovery Center, Inc.: This program is requested $2,000 for its drug/alcohol counseling program located in Paso Robles.
El Camino Homeless Organization: This program is requested $27,500 for its homeless shelter operating costs and motel vouchers.
All but one of the speakers during public comment spoke in favor or ECHO receiving the full funds, as recommended in Option A. Paso Robles resident and ECHO volunteer Robin Smith said that there are a number of people who benefit from the shelter who were from Paso Robles.
It's the only homeless shelter in the North County, said ECHO board member Charlotte Byrne. "It's amazing that we've gone from 31 to 50 beds. We've been able to help a lot more families. We look forward to time that there will be a homeless shelter here in Paso Robles."
Lifestyles Recovery Center volunteer Executive Director Carolyn London spoke in favor of the nonprofit that helps people struggling with drug and alcohol addictions through recovery. The organization requested $2,000, but London said the nonprofit would be able to use $10,000.
"We ask for very little," London said. "Help us move forward."
Mayor Pro Tem Fred Strong spoke in favor of funding Senior Nutrition. "I urge you to split the money between ECHO and the Senior Nutrition program," he said.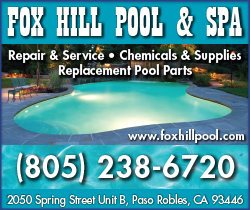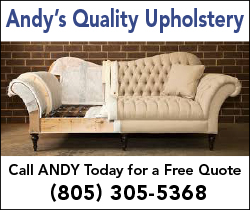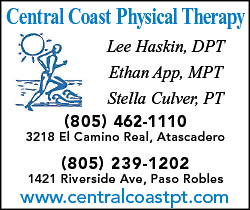 Subscribe to the A-Town Daily News for free!