Chamber president discusses business programs, opportunities
By Emily Reneau, Atascadero Chamber of Commerce President & CEO
–2020 has started off with a bang! Our Annual Dinner was met with so much positive feedback. Our Art, Wine & Brew tours continue to gain more participants, bringing more traffic into our downtown businesses. Good Morning Atascadero, which will happen quarterly in 2020, experienced a great turn out at our February GMA. At the Chamber, we are excited about bringing more workshops and activities to empower OUR business community in Atascadero.
Please mark your calendar and spread the word for the Atascadero Lakeside Wine Festival on June 27th, celebrating our 25th year. Once again there will be a week of activities making the wine festival the vehicle to drive people to the area with week-long events.
Our next Art, Wine & Brew tour is on May 1st and promises to be as fantastic as our February event. Also in May is our Business Walk. This is a great opportunity to network and meet other business owners and leaders in Atascadero by volunteering to walk into businesses and get their feedback. Please mark your calendars for May 7th! Contact the Atascadero Chamber to sign up to volunteer or get more information at (805) 466-2044.
Are you or someone you know looking for space to work? Our BridgeWorks Co-Working Space continues to be popular with 2 occupied offices, 7 occupied reserved desks and 6 unreserved desks with revolving availability. The purpose of our co-working space is to give start-up entrepreneurs a place to begin and companies from out of the area to employ remote employees at an economic cost. With that purpose in mind, desks do come available as our BridgeWorks members move on. Please spread the word about our popular space. We also have a conference room available for our members to rent. Give us a call for more information or for a tour!
At our February Good Morning Atascadero the Chamber staff presented ways in which YOU can use your Chamber membership. Scroll down to find a list of your Chamber benefits and contact our office if you have any questions. We want to ensure all of our members use their membership in ways that benefit their business.
We have 4 active councils at the Chamber who would welcome new interest. Our four councils include; the Legislative and Economic Development Council, the Ambassador Council, the Diversity Council and the Women's Business Council. Please contact the Chamber for an application on becoming a Chamber Council member or getting involved in other areas.
As always, my door is open. Give me a call or send me an email anytime! (805) 466-2044 emily@atascaderochamber.org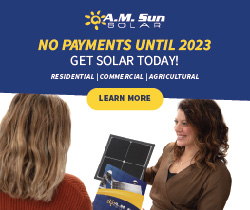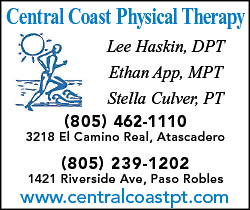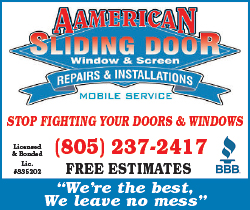 Subscribe to the A-Town Daily News for free!