California State Parks reopens campgrounds in SLO County
–California State Parks on Tuesday announced the reopening of campgrounds for existing reservation holders and new reservations within San Luis Obispo County. The reopening of campgrounds includes a limited number of sites within Oceano Dunes State Vehicular Recreation Area and Pismo State Beach beginning Friday, Feb. 19.
Visitors are advised to stay local, wear a face covering, practice physical distancing and avoid gatherings with people outside the immediate household. Also, please plan ahead as some park units and campgrounds remain temporarily closed due to the pandemic, wildfire, and weather-related impacts.
"Public health, the safety of visitors, and the protection of natural resources continues to be a priority across the state park system," said California State Parks Director Armando Quintero. "While state parks is reopening access across the system, it is doing so with modifications and COVID-19 guidelines. It is up to every single visitor to follow our new health guidelines, employ safe practices and protect natural resources to prevent any future restrictions."
To find the availability of campsites within San Luis Obispo County, visit the park unit webpage of your planned outdoor recreation or visit ReserveCalifornia.com.
Although State Parks is reopening campgrounds across the state, there are some sites that remain temporarily closed due to the pandemic, wildfire and weather-related impacts, and other issues. Additionally, group campsites remain closed to avoid multi-house mixing. As such, the inventory of available sites is less than before the pandemic. The demand for camping and lodging sites often exceeds the available inventory. The public is advised to do some research and have alternate parks in mind in case the first choice is booked. Reservations can be made at least two days in advance (48 hours) prior to arrival at ReserveCalifornia.com.
COVID-19 Guidelines
Below are the COVID-19 guidelines that State Parks has implemented to reduce the risk of exposure to the virus in the outdoors:
Stay local: Stay close to home during this pandemic period. If you or anyone in your household is feeling sick, please remain at home and plan your trip for another time.
Plan ahead: The ongoing pandemic response continues to be dynamic and fluid. Prior to leaving home, check the webpage of your outdoor destination you plan to visit to find out if it is open, if parking is available, and what visitor guidelines are in effect. Additionally, find out what safety precautions you should take when exploring the outdoors at parks.ca.gov/SafetyTips to enjoy them safely.
Stay safer at six feet: No matter the recreational activity, maintain a physical distance of six feet or more. Only travel/camp with those in your household. This means no guests or friends, and no gatherings or parties.
Boating: Do not raft up to other boaters or pull up onto a beach next to other recreators.
Off-highway vehicle recreation: Do not ride next to others or pull up next to someone else as it could put you in close proximity to others. Stage 10 feet or more from each other during unloading and loading.​​​​​​​
Keep clean: Be prepared as not all services may be available. Some restrooms will be temporarily closed to keep up with cleaning schedules. Bring soap/hand sanitizer. Please pack out all trash. Park units are experiencing heavy use and you can help alleviate the impact on park facilities.
Stay Covered: The state requires you to wear a face-covering when you cannot maintain a physical distance of six feet or more. Individuals must have a face covering with them at all times.
The public is responsible for adhering to the advice of public health officials, visitor guidelines, and closures. If visitors fail to comply with health guidance, state parks and law enforcement entities have the authority to issue citations.
Phase II for Oceano Dunes SVRA and Pismo SB
State Parks initiated phase I of the three-phased reopening plan for Oceano Dunes SVRA and Pismo SB on Oct. 30, 2020 and has observed successful balancing of vehicle access, environmental protection, and public health protocols during that phase. In consultation with state and local public health departments and other regional public land managers, state parks is preparing to move into the next phase for these popular outdoor destinations.
Below is a breakdown of phase II of the three-phased reopening plan for both park units, effective Friday, Feb. 19:
Day Use Hours: 7 a.m. to 8 p.m. daily.
Limited Vehicle Access: ​​​​​​​"Street legal" vehicles, such as jeeps and trucks. "Green sticker" off-highway vehicles.
​​​​​​​Visitation: As the State of California continues to protect Californians from the COVID-19 pandemic and for the protection of natural resources, State Parks is limiting the daily allowed number of "street legal" vehicles to 1,000 per day and "Green Sticker" OHV to 1,000 per day – for both park units. While State Parks does not anticipate this operational change to impact visitation since this is considered the off-season, there may be instances where the maximum allowance of vehicles will be met, and no further vehicles will be allowed to enter the beach due to the temporary capacity requirement.
Camping: ​​​​​​​Oceano Dunes SVRA: A total of 100 campsites will be available.
Pismo SB: The North Beach Campground is temporarily closed due to recent storm impacts. Campsites for the developed Oceano Campground within Pismo SB are available for booking. Reservations are required for both park units and must be made at least two days (48 hours) prior to arrival on ReserveCalifornia.com.
OHV rental concessions: These services will continue to be temporarily closed.
The phased-reopening plan for Oceano Dunes SVRA and Pismo SB is designed to support a safe and healthy environment for employees, visitors, and natural resources such as the endangered Western snowy plover and California least tern. The date for phase III of the reopening plan has not been determined. During this last phase, state parks will continue to expand day-use opportunities and camping inventory as environmental conditions allow and in alignment with state and local public health orders. Off-highway vehicle rental concession operations will resume. Details on the phased reopening plan can be read here.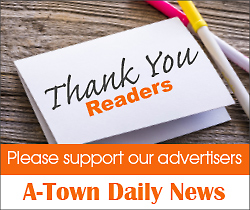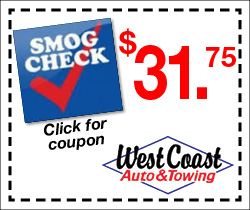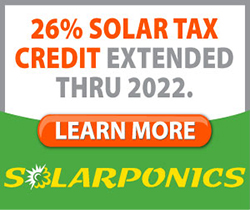 Subscribe to the A-Town Daily News for free!