Caine Thompson named president of Tooth and Nail Winery
-Promoted post-
Veteran industry executive takes helm of Rabble Wine Company in Paso Robles
Tooth & Nail Winery — operating under the parent banner of Rabble Wine Company—today announced that it has appointed Caine Thompson to the position of president.
"Caine's innovative leadership style is a perfect fit for Tooth & Nail," said Rob Murray, Rabble Wine Company's founder and managing member. "He is a proven team builder and a great guy. He is going to grow and enhance what people already love about Tooth & Nail, including our visitor experience and local events."
Founded in 2012, Rabble Wine Company is a locally owned and operated family of wines that encompasses four labels: Rabble, Stasis, Amor Fati and Tooth & Nail. The Tooth & Nail Winery facility opened on the former Eagle Castle estate in 2014, and has since emerged as one of the Paso Robles region's leading winery destinations, featuring castle-inspired architecture, an expansive tasting room and a robust schedule of concerts and special events.
"I am excited to call Paso Robles and the Central Coast home," Thompson said. "Tooth & Nail Winery has a very promising future both in the local community and in the broad market, and I look forward to helping make it happen. We will continue to push boundaries in the name of quality and innovation."
Thompson comes to Rabble Wine Company from Locations Wine in Napa Valley, where he served as general manager for what is regarded as one of the world's most trailblazing wine companies. A native of New Zealand, Thompson holds an MBA and wields multifaceted wine industry experience in executive management, viticultural operations and technical research. He was named New Zealand's "Young Viticulturist of The Year" in 2009 and earned a "Leadership New Zealand Scholarship" in 2010.
Tooth & Nail is hosting several concerts and events this fall, including a Halloween Harvest Costume Ball on October 27 as well as performances by Rodney Atkins on October 12 and The Generationals on October 22.
"We are grateful to our distributors, accounts, consumers and, most important, our loyal wine drinkers for making Tooth & Nail a success," Murray said. "Now, with Caine at the helm of our operations, the next chapter promises to be even more exciting."
Tooth & Nail Winery is where you will find the Rabble Wine Company tasting room and event venue. They add variety to our Paso Robles neighborhood in both wines and ambiance. Their castle-like tasting room is inspired by history but is contemporary in style, much like their labels and wines. They keep wine quality at the core of everything we do. More at ToothAndNailWinery.com.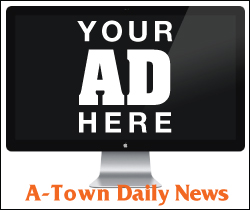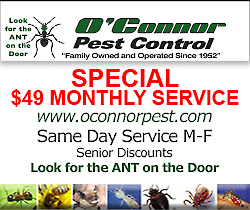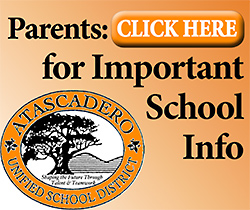 Subscribe to the A-Town Daily News for free!