Bicycle tracks ready for Atascadero students to start the school year
The tracks mimic real street conditions and are included in bike education in physical education classes
-Atascadero Unified School District and SLO Regional Rideshare, a division of the San Luis Obispo Council of Governments (SLOCOG), announced the completion of new bike tracks on four school campuses. Bicycle tracks, also known as Traffic Gardens, are street mock-ups that teach students proper signaling, yielding, and other traffic rules. The tracks provide a safe and interactive environment where students can learn real-life situations. The school district is incorporating the tracks into their new on-bike safety education curriculum that will be taught during physical education classes. Schools that received the newly installed blacktop bicycle tracks include:
Monterey Road Elementary School
San Benito Road Elementary School
San Gabriel Road Elementary School
Santa Rosa Academic Academy
Rideshare Program Coordinator, Sarah Trauger, said,"Teaching active transportation and the rules of the road early on helps students commute responsibly and safely via biking and walking. This type of on-bike education in a simulated environment will lead to greater awareness and safety for all road users as these children grow and use both active transportation and operate vehicles."
School district Superintendent, Tom Butler, said, "As part of our district's wellness policy, all students shall be provided opportunities to be physically active on a regular basis. Programs that encourage students to walk or bicycle to and from school are part this concept. We recognize that without proper safety training and education many parents remain uncomfortable with active transportation. We hope that by including this curriculum into our schools we will be creating future generations that understand how roads can safely incorporate multiple forms of mobility."
Other partners in this project include:
SLO Regional Rideshare is dedicated to reducing the number of single occupant vehicles on San Luis Obispo County's roads, helping commuters save money on gas, and making it easier to get to work or school. SLO Regional Rideshare provides programs for commuters, employers, youth, seniors and visitors.
Safe Routes to School (SRTS) is a national and international movement to enable and encourage K-12 students to walk and bicycle to school. The regional Safe Routes to School Program, managed by Rideshare and funded by California's Active Transportation Program, provides school communities with data on safety, how-to tools, and incentives to encourage K-12 students and their families to use active transportation.
The San Luis Obispo Council of Governments (SLOCOG) is an association of local San Luis Obispo County government. Its members include all 7 cities (Arroyo Grande, Atascadero, Grover Beach, Morro Bay, Paso Robles, Pismo Beach, and San Luis Obispo) as well as unincorporated areas of San Luis Obispo County. The central purpose of SLOCOG is to serves as a forum for the study and resolution of regional issues, including the region's long-range transportation plan.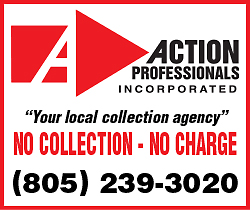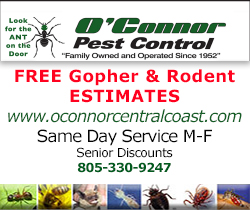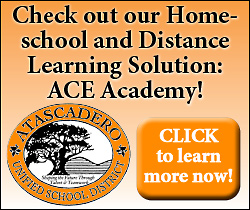 Subscribe to the A-Town Daily News for free!