Best self storage serving Atascadero
If you are looking for the best self storage facilities serving Atascadero, you've got several good places to choose from. Having a little extra space to keep your boat, RV, furniture or old family treasures is a good thing. Before you entrust your precious possessions to just anyone, check through this list, give them a call, and see if they are a good fit for your needs. When you find the self storage facility you think is best, look through our checklist of question to ask below.
Recommended local self storage facilities
El Paso Self Storage, 2935 Union Rd, Paso Robles CA, 93446 – (805) 237-1758

Mars Mega Storage, 101 Wellsona Rd, Paso Robles CA, 93446 – (805) 467-3200

Self Storage Paso Robles, 1631 N River Rd, Paso Robles CA, 93446 – (805) 239-4333

Super Storage, 820 28th St, Paso Robles CA, 93446 – (805) 239-0130

Templeton Mini Storage, 86 Gibson Rd, Templeton, CA 93465 – (805) 434-1562
How to choose the best self storage facility
How much space? First, figure out how much space you are going to need. A mini-storage unit can tightly packed to save you money. Consider using boxes and shelving for a good fit.
Is it in a good location? Picking a storage center in Atascadero makes it convenient if you live here. But also consider the location of the available unit in the facility. Make sure you can easily get your car, van, pick-up, or even semi-truck to the front of the roll-top door, if necessary.
Cost of storage unit? – Prices for self-storage units in Atascadero vary. The best way to compare pricing is to do the math and figure out how much it will cost you per square foot. Example: If a 5'x10′ foot unit rents for $50 per month, then you are renting 50-square-feet for $1 per square-foot. Now compare that price to other storage centers that meet your needs. Remember to ask about discounts or a free first month's rent.
How long will you need it? Plan ahead for how long you will need to store your stuff. You may be able to get discounts for agreeing to stay a year. It's usually cheaper than renting the space on a month-to-month basis.
What are access hours? – Ask about the facilities business hours and whether you'll have access to your storage space after hours.
Is security good? – Look for self-storage centers that have some security features like working cameras and onsite management. If they don't then expect to pay a little less.
Are you covered by insurance? – Many mini storage companies sell extra insurance for your goods. Check first with your homeowners or renters insurance to see if it covers household goods outside of your home.
If you have tip to share or a favorite self storage facility in Atascadero to recommend, please add it the comment section below.
Editor's note: The Best of Atascadero is a special section of the A-Town Daily News. The series recommends local businesses that the writers and editors have personally met and recommend. The companies listed in this section have proven to be exceptional local providers of goods and services. If you would like to suggest a local business for consideration on the Best of Atascadero series, click here to contact the A-Town Daily News, or call Access Publishing at (805) 226-9890.  Posted by Scott Brennan, Google+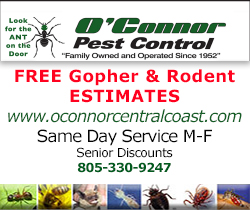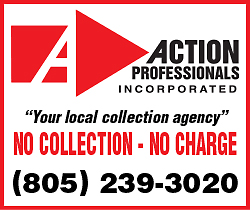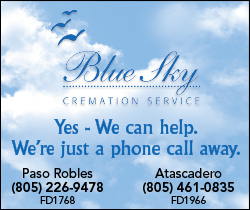 Subscribe to the A-Town Daily News for free!