Best summer camps and activities for kids
Most parents like to plan some extra enrichment for their children by enrolling them in summer camps. Here is a list of some of the best summer camps available for Atascadero kids.
Art for Children Day Camp
A North County Day Camp for the arts is offered at Templeton Middle School and Templeton Elementary School in Templeton. Two sessions will be held June 29 to July 3 and Aug. 3-6 from those entering first through sixth grade. Classes run from 9 a.m. to 1 p.m. and include art, drama, music, science and more. For more information, click here.
Bob Cantu's Basketball Camp
Former University of Southern California basketball coach Bob Cantu will offer five sessions of basketball camp in San Luis Obispo County with two at Centennial Park in Paso Robles from June 22-25. Sessions are offered for children 4 to 12 years old. For more information, click here.
Boys and Girls Club
The Boys and Girls Club of North San Luis Obispo County offers a comprehensive summer camp in Paso Robles and Atascadero for children entering kindergarten through eight-grade. The program runs June 17 to Aug. 14 every weekday from 7:30 a.m. to 6 p.m. The club's Summer Brain Gain program can prevent summer learning loss by extending learning throughout the summer. Young people work together in groups to explore ideas, learn through fun projects, express themselves with a variety of art activities all while building their academic skills. For more information, click here or call (805) 239-3659
We serve surrounding areas:
Summer Camp San Juan Capistrano
Camp Natoma
This is a popular week-long overnight summer camp in the hills outside of Paso Robles with five sessions available from June 28 to Aug. 1. Each session, which runs Sunday to Saturday, offers a week of sleeping under the stars. It's an experience kids will remember for a lifetime. Campers gain self-confidence, become positive team-players, expand their imagination, and develop a relationship with the natural world. It will also offer two family camps: June 26 to 28 and Sept. 5 to 7. For more information, click here.
Catalyst Summer Soccer Development Camps
Catalyst Soccer offers development and instruction for young soccer players. It is taught by current college coaches and players with a FC Barcelona-inspired curriculum to increase skill levels and tactical understanding. The Central Coast program will be held during the week around the county from June 15 to Aug. 14. For ages 4 to 14. For more details, click here or call (831) 419-0347.
Charles Paddock Zoo
The zoo has a long-standing tradition of zoo camp throughout the summer. There are 10 weeks of summer camp offered, starting June 22 and running through Aug. 7. There is a camp for everyone this summer; 3- to 5-year-olds, 6- to 8-year-olds and 9- to 12-year-olds. The campers will learn about wildlife diversity, conservation and their own central coast zoo through a series of learn by doing activities, animal meet and greets, keeper chats, crafts, zoo tours, games and more. For more information, click here or call 470-3172.
Class Act Dance
Class Act Dance offers Summer Dance and Camp sessions from July 6 through Aug. 13. It will also offers Summer Intensives July 6 to 16 and Aug. 3 to 13. For more information, click here.
College for Kids Summer at Cuesta College
Students entering fifth through ninth grades can take advantage of two sessions of College for Kids at the Cuesta College campus in San Luis Obispo. Classes run Monday through Thursday. Sessions will be held June 15 to July 1 and July 6 through July 22. They include a wide variety of courses in science, computers, sports and hands on activities. For more details click here or call (805) 546-3132.
Paso Robles Sports Club Camp
The Paso Robles Sports Club hosts a sports camp June 8 through August. It is flexible and can work around any summer schedule. It includes a 45-minute tennis clinic, swimming, healthy snacks, educational activities, and fun. For prices and registration packet, click here or call (805) 239-7397.
Playtime Discoveries Summer Camp
Playtime Discoveries is offering a summer camp for children at 7600 Morro Road in Atascadero. The nine-week program runs 10 a.m. to 2 p.m. from June 15 to Aug. 19. The camp includes art, singing, dances and games related to a new theme each week. For more details, click here or call (805) 462-0303.
SLO High School Sports Camps
San Luis Obispo High School offers a Sports Summer Camp for boys and girls 4 through 13 years old. A variety of classes in soccer, basketball, tennis, baseball and cheer are available. Camps run a week at a time from June 15 to July 25. They are designed with an emphasis on fun and skill development. Coaches will work on teamwork, self confidence, learning rules, and exposure to multiple sports. For more information, click here.
Youth Horse Riding Camp
Work Ranch in San Miguel offers a Youth Horse Riding Camp from in June and July. Camp includes horseback trail riding, arena games, a taste of cattle work, guest speakers, horsemanship, campfire, great food and an all-around "cowkid" experience. For more information, click here.
YMCA Summer Camp
The YMCA at Centennial Park in Paso Robles offers a comprehensive summer camp program that runs from June 16 to Aug. 19 every weekday from 7 a.m. to 6 p.m. for children from 4 to 15 years old. The San Luis Obispo County YMCA has more than 50 years of experience in providing a safe, thriving environment for young people to explore personal interests, build self-esteem, develop interpersonal skills, discover the creativity and health benefits of the outdoors, and make lasting friendships and memories. For more information, click here.
Editor's note: The Best of Atascadero is a special section of the A-Town Daily News. The series recommends local businesses that the writers and editors have personally met and recommend. The companies listed in this section have proven to be exceptional local providers of goods and services. If you would like to suggest a local business for consideration on the Best of Atascadero series, click here to contact the A-Town Daily News, or call Access Publishing at (805) 226-9890.  Posted by Scott Brennan, Google+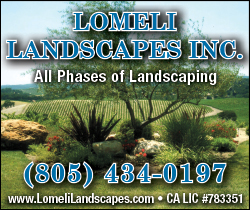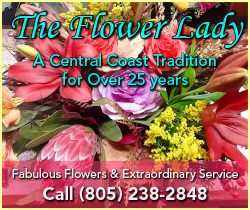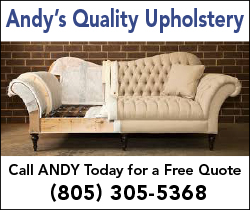 Subscribe to the A-Town Daily News for free!