Best bar in Paso Robles
Where's the best place to go out for a drink in Paso Robles?
So you find yourself looking for a local bar after a hard day's work, meeting friends for a drink, or place to go after the last wine tasting room closes. You've got a lot of bars to choose from in town. It just depends on what you are looking for. From over two-dozen bars in Paso Robles here are our personal recommendations of the best places downtown.
Artisan – 843 12th St, Paso Robles. (805) 237-8084. Upscale bar and restaurant on the park with a seasonal and innovative menu.
Cattlemen's Lounge – 1103 Spring St., Paso Robles. (800) 676-1713. Upstairs at the historic Paso Robles Inn, the lounge is a full bar with a second-floor patio overlooking the city park and Spring St.
F. McLintocks Saloon – 1234 Park St., Paso Robles. (805) 238-2233. Western-style full bar with gear and animal trophies to match. Rustic place for a drink or a full meal.
La Cosecha Bar + Restaurant – 835 12th St, Paso Robles, CA (805) 237-0019. Full bar with Spanish-style tapas and a patio on the city park.
Pine Street Saloon – 1234 Pine St., Paso Robles. (805) 238-1114. This saloon is an old western-style full bar with affordable drinks, pool tables, karaoke and live music. It's a great last stop of the evening and has free local limo service.
Pappy McGregors – 1122 Pine St., Paso Robles. Formerly known as the Crooked Kilt, this fun Irish pub has a full bar and grub to go along with it. It's one of the few places in town for late night dancing on Friday and Saturday nights.
Second Press Wine Bar & Eatery – 810 11th St., Paso Robles. (805) 226-7500. New restaurant with great new bar overlooking the downtown city park. Good selection of beer and wine.
The Pour House – 525 Pine St., Paso Robles. (805) 239-1000. Local hangout with 21 craft beers on tap. Live music regularly. Happy hour is 2-6 p.m.
Thomas Hill Organics – 1305 Park St, Paso Robles. (805) 226-5888 The owner recently added a classy wine bar in the front of the restaurant. It's a great place to meet before dinner.
Villa Creek – 1144 Pine St, Paso Robles. This is a high-end bar with top quality beers, wines and liquors.
Editor's note: The Best of Atascadero is a special section of the A-Town Daily News. The series recommends local businesses that the writers and editors have personally met and recommend. The companies listed in this section have proven to be exceptional local providers of goods and services. If you would like to suggest a local business for consideration on the Best of Atascadero series, click here to contact the A-Town Daily News, or call Access Publishing at (805) 226-9890.  Posted by Scott Brennan, Google+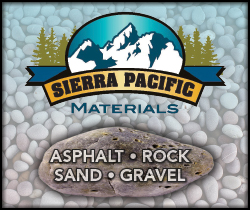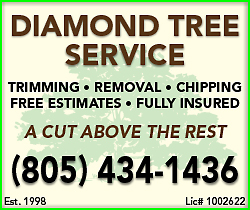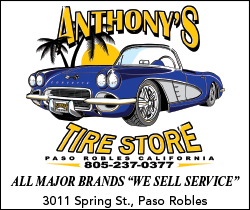 Subscribe to the A-Town Daily News for free!