Best air conditioning repair in Atascadero
Find the best air conditioning repair companies
If you are looking for the best air conditioning repair in Atascadero, you've come to the right place. The experts we recommend for HVAC repair and sales certified technicians. That means they have the experience, skills and tools to fix HVAC problems the first time. When you need your air conditioner repaired fast, just give one of them a call to schedule an appointment.
Top recommended air conditioning contractors in Atascadero
Cristal Air – Atascadero and Paso Robles air conditioning repair, (805) 466-8444
2740 El Camino Real, Atascadero CA, 93422
Hutch Heating & Air Inc, (805) 466-8199
Serving North County San Luis Obispo
One Hour Heating & Air Conditioning, (805) 468-4446
Atascadero CA, 93422
Paso Robles Heating & Air Conditioning, (805) 238-7553
1142 Railroad Street, Paso Robles CA, 93446
Reed's Heating & Air Conditioning, (805) 227-4713
Paso Robles CA, 93446
Templeton Heating & Air Conditioning, (805) 434-3741
Templeton, CA 93465
Most HV/AC technicians never close. That's because emergency repair service is needed 24/7/365. When you meet with one of our recommended cooling repair services it's always good to ask for a written estimate. These companies are fully licensed and insured in AC repair, sales, AC installation and maintenance for most all brands of cooling equipment.
These professionals offer a variety of models of AC units that are ENERGY STAR® qualified. Meaning: these products meet U.S. EPA guidelines for energy efficiency. These high-efficiency HV/AC systems will maximize comfort while minimizing energy costs and sound levels. For best performance, buy a matching furnace that is rated and sized properly to work with the air conditioner you select. Why not be comfortable in your home all year long.
Service areas: These recommended local contractors service North San Luis Obispo County, including Paso Robles, Atascadero Templeton, San Miguel, Shandon, Santa Margarita, Creston, Heritage Ranch, Oak Shores and all of the surrounding areas.
Editor's note: The Best of Atascadero is a special section of the A-Town Daily News. The series recommends local businesses that the writers and editors have personally met and recommend. The companies listed in this section have proven to be exceptional local providers of goods and services. If you would like to suggest a local business for consideration on the Best of Atascadero series, click here to contact the A-Town Daily News, or call Access Publishing at (805) 226-9890.  Posted by Scott Brennan, Google+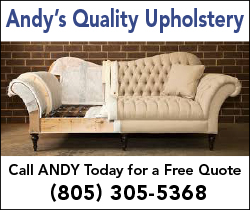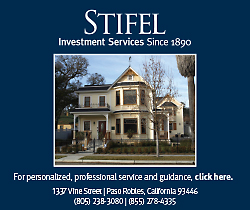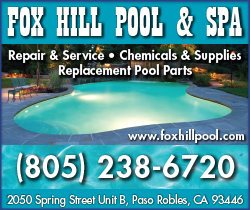 Subscribe to the A-Town Daily News for free!