Be prepared for PG&E power shut offs during high wildfire risk
PG&E may shut off electrical power to avoid wildfires
–Due to the threat of wildfire from power lines, California's three largest energy companies, at the direction of the California Public Utilities Commission, are coordinating to prepare all Californians for the threat of wildfires and power outages during times of extreme weather.
A Public Safety Power Shutoff occurred in Santa Barbara County this past weekend.
To help protect customers and communities during extreme weather events, electric power may be shut-off for public safety to prevent a wildfire. This is called a Public Safety Power Shutoff.
Factors considered for a power shutoff
High winds
Low humidity
Fire threat
Dry vegetation
On-the-ground observations
Public safety risk
What residents can expect
Early Warning Notification – PG&E will aim to send customer alerts before shutting off power.
Ongoing Updates – PG&E will provide ongoing updates through social media, local news outlets and their website. Tune radios to KPRL 1230 AM for additional information.
Safety Inspections – After extreme weather has passed, PG&E will inspect the lines in affected areas before power is safely restored.
Power Restoration – Power outages could last multiple days depending on the severity of the weather and other factors. It is important that you and your family have an emergency preparedness plan in place.
Create an emergency plan
Update your contact information with PG&E
Identify backup charging methods for phones
Have a plan for medications that need refrigeration
Plan for the needs of pets and livestock
Build or restock emergency kit with flashlights, fresh batteries, first aid supplies, and cash
Designate an emergency meeting location
Know how to manually open your garage door
Emergency plan information available at https://prepareforpowerdown.com/
Source: Paso Robles Emergency Services Department
What to do at Intersections When the Power is Shut Off
When the power goes out, traffic signals will start flashing and may even go dark if the power shut off lasts for days. Caltrans operates nearly 5,000 traffic signals statewide, and the department wants to make sure you are ready when the lights go out.
In this video, Caltrans shows the safest way to navigate an intersection during times with no power.

Source: Caltrans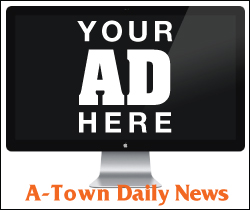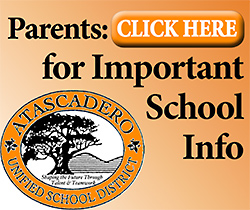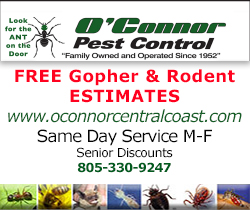 Subscribe to the A-Town Daily News for free!